Proudly serving the greater vancouver area
Marvel is the longest-standing refrigeration company in North America, with over 130 years of experience. They are well-known for their signature storage features, dynamic cooling technology, and energy-efficient appliances.
Priority Appliance Service is an authorized service company for all warranty and out-of-warranty residential Marvel appliance repairs.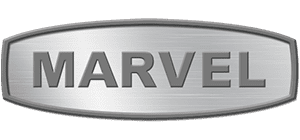 Priority Appliance Service is the most reputable Marvel Service Center in Vancouver.
As a Marvel Service Center, our technicians are trained in all Marvel appliance repairs. Whether your Marvel refrigerator isn't cooling or your outdoor freezer isn't getting cold enough, our technicians have the knowledge and expertise to repair any issue.
Call Priority Appliance Service for professional residential Marvel appliance repair.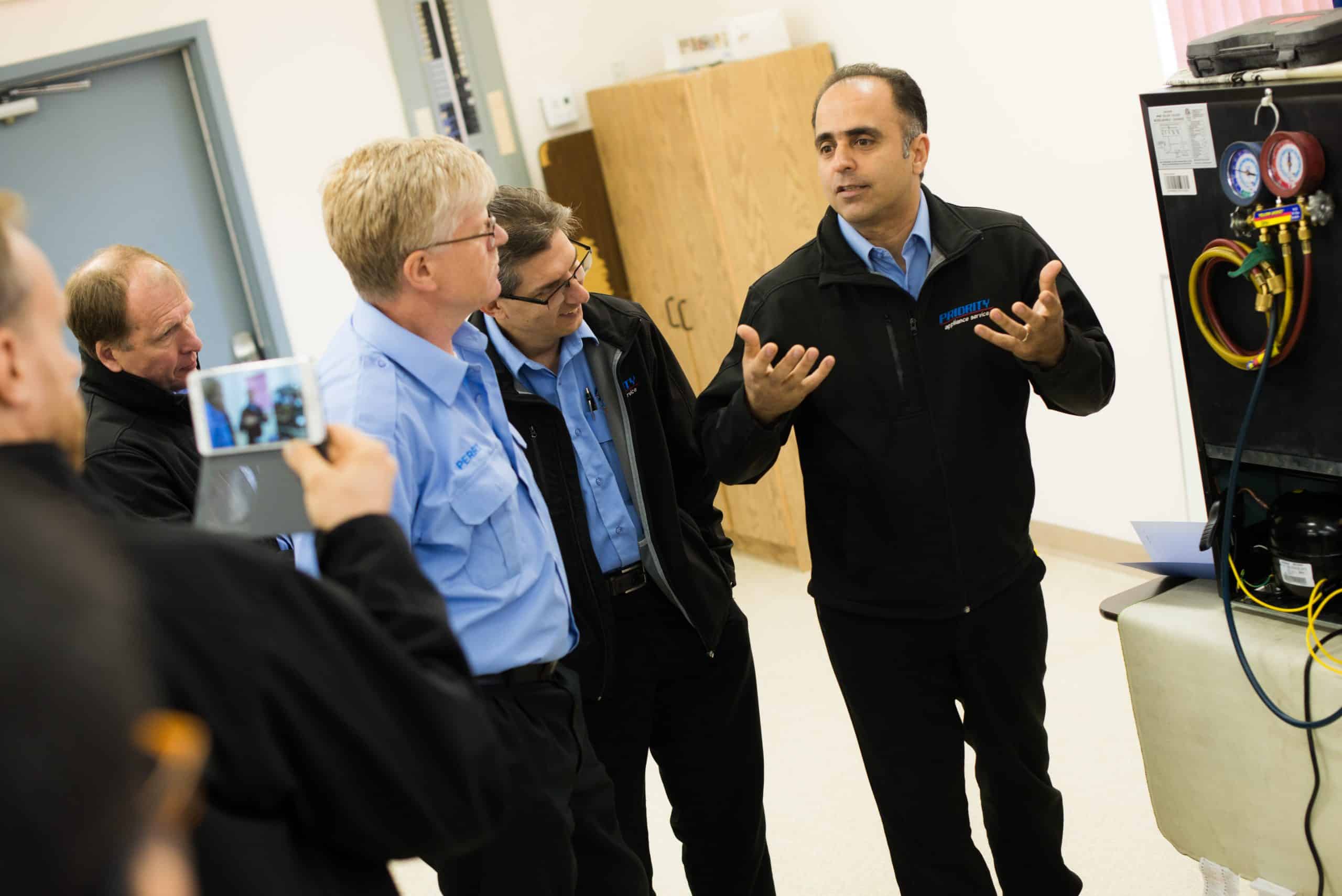 Priority Appliance Service provides dependable service and repairs on all warranty and out-of-warranty Marvel appliances.
It's only a matter of time until your food spoils if your Marvel undercounter refrigerator stops cooling. Priority Appliance Service understands the importance of finding trustworthy service for your Marvel undercounter refrigerator repair. We are an approved Marvel Service Center, which means that our technicians have obtained specialized training for Marvel appliance repairs such as these:
Marvel Undercounter Refrigerator Not Cooling
Marvel Undercounter Refrigerator Not Making Ice
Marvel Undercounter Refrigerator Not Turning On
And More!
Our technicians are proficient in all Marvel refrigerator error codes, allowing us to provide the correct diagnosis the first time, saving you both time and money!
We understand your Marvel freezer is essential, whether you freeze meals to save time on dinner during the week or look forward to enjoying a frozen treat with the family. When your Marvel freezer stops cooling, it can be frustrating & time-consuming to diagnose and fix the problem on your own. Priority Appliance Service is proud to be an Authorized Service Center for residential Marvel appliance repair in Vancouver. Our technicians are trained in Marvel freezer troubleshooting for issues like these and more:
Marvel Freezer Not Cooling
Marvel Freezer Runs Continuously
Marvel Freezer Not Making Ice
Marvel Freezer Is Leaking
Marvel Freezer Making Excessive Noise
TIP: If your Marvel freezer stops cooling or your Marvel freezer won't turn on, try keeping the door closed to avoid letting cold air escape. A fully stocked freezer can keep food frozen longer than a freezer that is only half full. 
If you're trying to cool off on a hot day, you need ice. But what if your Marvel ice machine suddenly stops making ice? You need a solution fast!
Priority Appliance Service has a highly-skilled team of technicians that can resolve these issues and more:
Marvel Ice Machine Not Making Ice
Marvel Ice Machine Not Staying Cold
Marvel Ice Machine Not Turning On
Marvel Ice Machine Not Draining
If your Marvel beverage dispenser isn't keeping your drinks cool, it can make it hard to enjoy your well-earned happy hour. Priority Appliance Service is proud to serve Vancouver with Marvel beverage dispenser repair. As an Authorized Service Center for Marvel appliances, our technicians can repair any issue, big or small:
Marvel Beverage Dispenser Not Getting Cold Enough
Frost Inside Marvel Beverage Dispenser
Condensation Outside Marvel Beverage Dispenser
Marvel Beverage Dispenser Light Not Turning On
Marvel Beverage Dispenser Leaking
And More!
From temperature stability to UV light resistance, Marvel wine refrigerators are carefully designed to keep your favorite wine tasting its best, and there's nothing like a glass of wine after a long day. However, if your Marvel wine refrigerator stops cooling, it can be hard to relax after a busy day! Priority Appliance Service is an Authorized Marvel Service Center providing service and repairs to all warranty and out-of-warranty Marvel wine refrigerators. Our technicians are skilled in Marvel wine refrigerator troubleshooting for issues like these and more:
Marvel Wine Refrigerator Not Cooling
Marvel Wine Refrigerator Not Turning On
Marvel Wine Refrigerator Light Stays On After Door is Closed
Marvel Wine Refrigerator Making Noise
Marvel Wine Refrigerator Leaking
Marvel Appliance Repair FAQs
At Priority Appliance Service, we take great pride in being experts in all things Marvel appliances. Here are some of the most frequently asked questions:
Regular maintenance of your Marvel refrigerator is the best way to avoid costly repairs and keep your refrigerator running like new. 
Stainless Steel Exterior
Marvel recommends regularly cleaning the stainless steel surfaces of your refrigerator with a soft cloth, warm water, and a gentle detergent. Pay close attention to cleaning small crevices where liquid can gather. The frequency of cleaning necessary depends on your location and how often your refrigerator is used. 
Interior
Clean the interior of your Marvel refrigerator as needed with a soft cloth, mild soap, and water. 
Front Grille
Clean the front grille once or twice a year by brushing or vacuuming dust, dirt, and other debris. Be careful not to damage the grill when sweeping or vacuuming. 
*Depending on the model of your refrigerator, maintenance recommendations may differ. Refer to your Owner's Manual or find the Use and Care Guide for your model on Marvel's website. 
Yes, Marvel appliances require a dedicated outlet to avoid overloading the circuit. An overloaded circuit will cause the circuit breaker to trip, therefore shutting off power to your appliance.  
Marvel's control panel doesn't display the target temperature. Instead, Marvel temperature controls show the average temperature for the duration the appliance is turned on. You may see a higher temperature displayed if the refrigerator is in a defrost cycle or if the door has been opened frequently. 
Contact an Authorized Marvel Service Center for Marvel appliance repair if your Marvel refrigerator temperature continues to measure higher or lower than it should.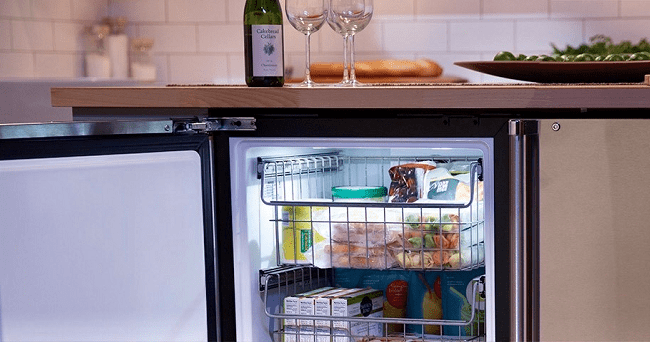 Our friendly staff will be happy to assist you in scheduling a service call, either in person or online.  Please provide your appliance brand name, model & serial number if possible, and a good description of the trouble. Having an accurate model and serial number allows our technicians to come better prepared, saving everyone time and money!
Use our helpful online service request anytime, or call during business hours.