Dependable Amana Appliance Repair in Vancouver
As a company committed to sustainability, Amana's appliances are designed to last longer and use less energy, saving you money in the long run. If your Amana appliance breaks down, our team of experts is here to help.
At Priority Appliance Service, we provide fast and efficient Amana appliance repair, including washing machines, dryers, ovens, refrigerators, dishwashers, and freezers.

We proudly serve Vancouver and the surrounding areas with reliable Amana appliance repair. 
Our team understands how important it is for your appliances to function properly, and we strive to exceed expectations in our services. From washing machines to ovens, refrigerators to dishwashers, our skilled technicians can handle all of your Amana appliance repair needs.
Don't let a malfunctioning appliance disrupt your daily routine – call us today for prompt and effective solutions.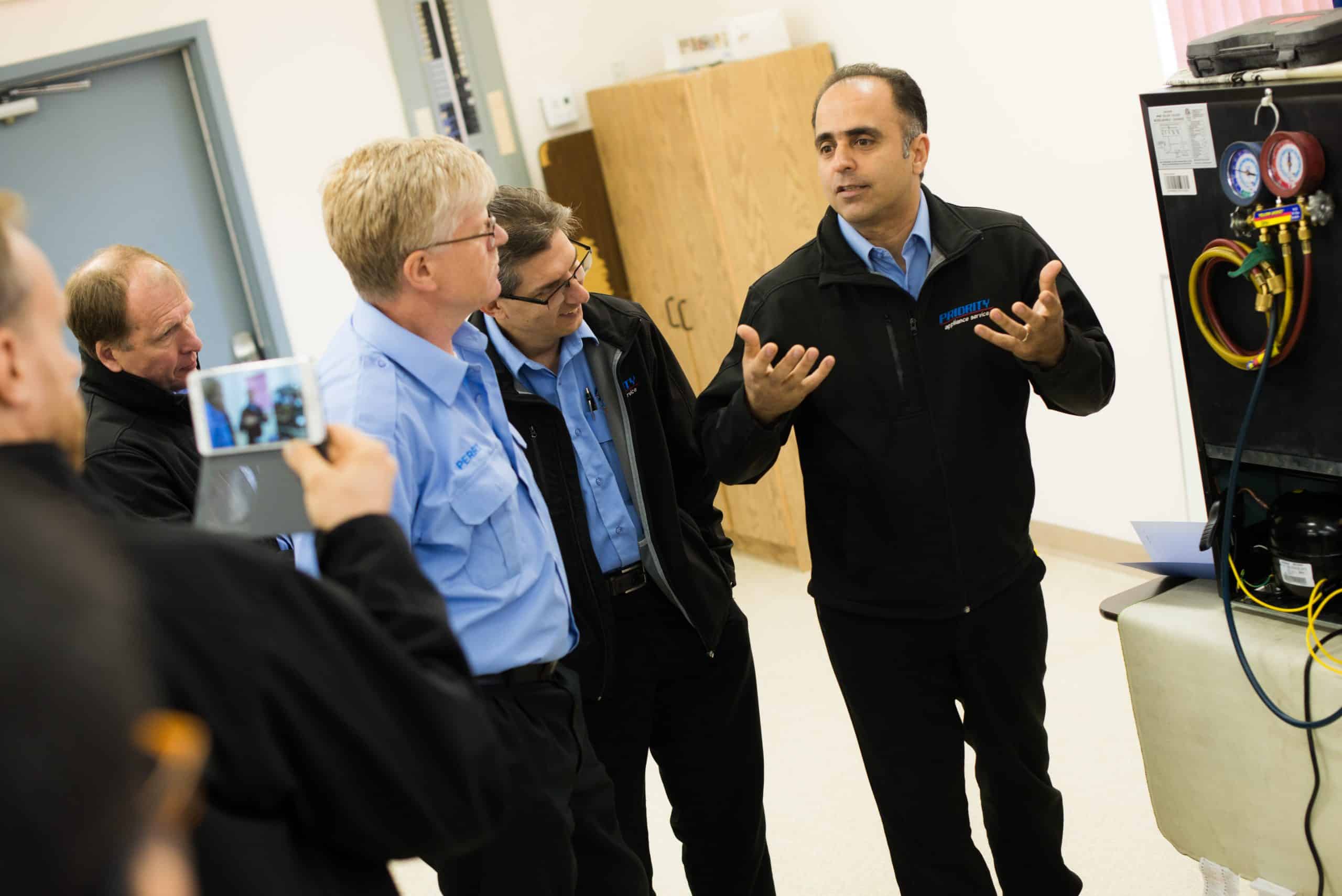 We service all Amana appliances including Amana refrigerators, freezers, dishwashers, ovens & ranges, washers, and dryers. 
A broken refrigerator can be a major inconvenience, especially when it threatens to spoil the food inside. We know how important it is for your fridge to be in working order, and we will work quickly and efficiently to get it back up and running. Our experienced technicians are well versed in Amana refrigerator repair:
Refrigerator Not Cooling
Refrigerator Leaking
Refrigerator Making Noise
And More!
Need Amana freezer repair in Vancouver? Look no further than Priority Appliance Service. Our highly skilled technicians can handle various repair problems:
Freezer Not Staying Cold
Freezer Not Defrosting
Freezer Making Excessive Noise
And More! 
When your Amana dishwasher stops working, dirty dishes can pile up in the sink fast! That's why we are committed to providing fast service, efficient repairs and great customer service. Our technicians are experienced in these common Amana dishwasher repair issues: 
Dishwasher Not Draining
Dishwasher Dispenser Broken
Dishwasher Not Cleaning Dishes
And More!
Is your Amana range giving you trouble? Let the experts at Priority Appliance Service get your kitchen up and running again quickly. We specialize in Amana range repair:
Range Not Lighting 
Range Not Heating
Range Not Turning On
And More!
Your Amana washer is one of the most important appliances in your house, and when it stops working, it can affect everyone! Don't let the pile of dirty clothes continue to grow, give us a call! Our technicians are experienced in these common Amana washer repair issues:
Washer Not Spinning
Washer Not Draining
Washer Won't Complete Cycle
And More!
What's worse than not having clean clothes? Having wet ones without a way to dry them! If your Amana dryer has stopped working, you need a reliable Amana repair company like Priority Appliance Service. Our technicians are skilled in these common Amana dryer repair issues:
Dryer Not Heating
Dryer Not Spinning
Dryer Not Drying Clothes
And More!
Amana Appliance Repair FAQs
Here are some of the most frequently asked questions we receive about Amana appliances:
Your Amana refrigerator water filter should be replaced every six months or when the indicator light comes on. Amana recommends using Whirlpool or EveryDrop water filters for maximum performance. You can locate your water filter number in your Owner's Manual or on the old filter. 
To remove the old filter:
Depending on your refrigerator model, your water filter will be located inside the refrigerator in the upper right corner or in the base grill at the bottom of your refrigerator. Pull open the filter cover door for the filter to eject itself and pull it straight out. 
To install the new filter:
To install the new filter hold it so that the arrow is pointing up, line it up, and gently push the new filter into the hole. The door will begin to close on its own, ensure you push it all the way closed. Before using the filtered water, flush the system with four gallons of water.  
It's normal for a new washer to have an odor for a couple of cycles. To prevent odors, make sure wet clothes are not left in the washer for too long and leave the door open after a cycle to allow it to dry. Running a Clean Washer cycle once a month can also help maintain freshness. Using the correct amount and type of detergent as recommended in your Owner's Manual can also prevent buildup in the machine.
Cleaning the filter is one of the best ways to sustain the peak performance and lifetime of your Amana dishwasher. Depending on your dishwasher model, you may require different instructions. Refer to your Owner's Manual. 
To remove the filter for cleaning: 
Locate the filter at the bottom of the dishwasher and remove any foreign objects before removing the filter. 
Turn the Upper Filter Assembly 1/4 turn counterclockwise and lift out. 
Pull the upper filter assembly and filter apart gently. 
Clean the filters by rinsing them in the sink. If the water doesn't remove all the grime, a soft brush can be used. 
Be careful never to use a wire brush, scouring pad, or other hard scrubbing tools because they can damage the filter.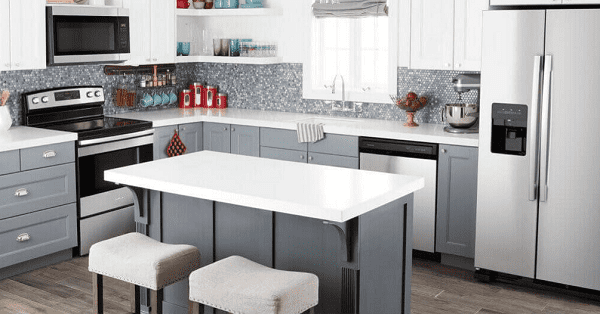 Our friendly staff will be happy to assist you in scheduling a service call, either in person or online.  Please provide your appliance brand name, model & serial number if possible, and a good description of the trouble. Having an accurate model and serial number allows our technicians to come better prepared, saving everyone time and money!
Use our helpful online service request anytime, or call during business hours.