Providing Washer Repair In Metro Vancouver and Richmond
For washer repair Vancouver service you can trust, look no further than Priority Appliance Service. Our team of seasoned technicians is committed to delivering the highest quality repair services to ensure your washer functions flawlessly.
We specialize in servicing renowned and high-end washer brands such as Amana, Asko, Miele, Fisher & Paykel, Electrolux, Dacor, Bosch and more. Schedule a repair service with us today and let our experts take care of your washer needs.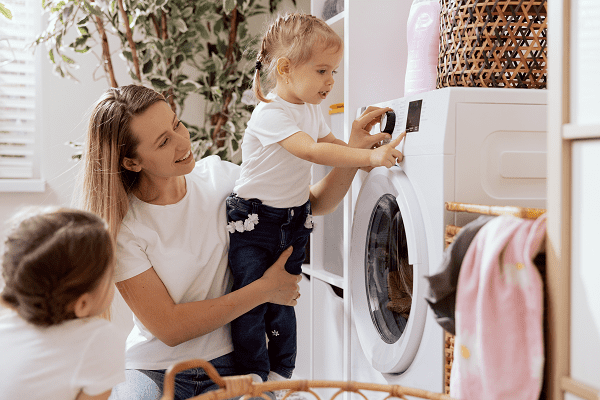 expert washer repair service
Priority Appliance Service is committed to delivering professional and expert washer repair Vancouver and Richmond services.
Looking for expert washer repair services in Richmond? Our team of highly trained and experienced technicians has the knowledge and skills to diagnose and fix a wide range of washer issues, including drainage and spinning problems, and much more. We use only genuine parts and guarantee the highest quality service and repairs for your peace of mind.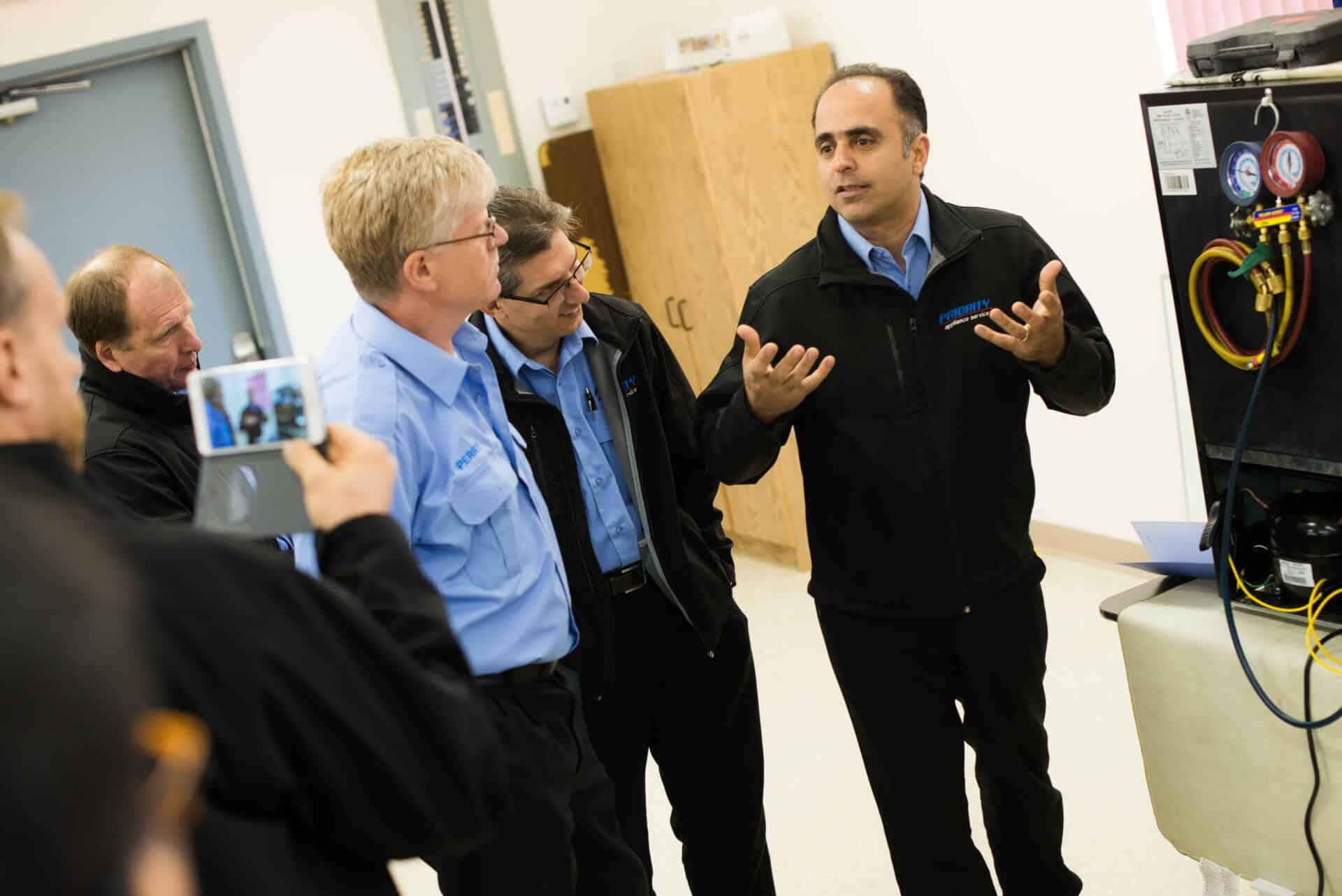 Common Washer Repair Problems
No matter what issue your washer is experiencing – from drainage problems to strange noises or water leaks – we've got you covered. Our team of experts will work with you to identify the root cause of the issue and recommend the best course of action to ensure your washer is performing optimally.
If your washer is not filling with water, it could be due to a clogged inlet valve or hose, a malfunctioning water level switch, a broken or damaged water pump, or a defective timer or control board.
At Priority Appliance Service, we have the expertise to diagnose and fix any issue related to your washer's water supply.
Our technicians can clean or replace any clogged or damaged hoses, inlet valves, or water pumps, as well as repair or replace any faulty control components.
Don't let a malfunctioning washer disrupt your daily routine. If your washer is not draining or spinning correctly, it could be due to a range of issues, including a clogged drain hose or pump filter, a broken drain pump, or a worn drive belt or motor coupling.
At Priority Appliance Service, we specialize in diagnosing and repairing any issue related to your washer's draining and spinning mechanisms.
Our Richmond washer repair technicians can quickly identify the root cause of the problem and provide expert solutions, including cleaning or replacing clogged or damaged hoses or pump filters, repairing or replacing worn drive belts or motor couplings, and fixing or replacing faulty switches or latches.
Don't let a noisy or vibrating washer disrupt your peace and quiet. If you're experiencing excessive noise or vibration during use, it could be due to several factors, including an unbalanced load of clothes, worn drum bearings, or faulty shock absorbers or springs.
At Priority Appliance Service, we have the expertise to diagnose and repair any issue related to your washer's noise or vibration levels.
Are you tired of dealing with a leaking washer? Let the experts at Priority Appliance Service help.
If your washer is leaking water, it could be caused by several factors, such as a damaged door gasket or seal, cracked or corroded hoses, or a defective water inlet valve.
Our trained technicians have the experience and knowledge to diagnose and repair any issue related to your washer's water leakage.
We can quickly and efficiently repair or replace any damaged components to ensure your washer is functioning properly.
As a leading washer repair service provider, we know how crucial it is to keep your washer running smoothly. That's why we've put together a list of frequently asked questions and expert advice to help you maintain your washer's performance.
It's important to use only HE (high-efficiency) detergent in your HE washer. Using regular detergent can cause excessive suds, leading to issues with the washer's performance.
Ensure you're using the correct amount of detergent too, because using too much can leave residue on your clothes and in your washer, leading to odors and a buildup of gunk that can affect the performance of your machine.
Not using enough detergent can result in clothes that aren't clean and can cause excess wear and tear on your washer as it works harder to clean the clothes.
If your washer smells bad, it's likely due to mold or mildew buildup. You can try running a cycle with hot water and vinegar to remove the odor. It's also important to clean your washer regularly to prevent mold buildup in the first place.
To prevent mold buildup in your washer, it's important to leave the washer door open between cycles to allow air to circulate and avoid leaving wet clothes in the washer for extended periods of time.
An unbalanced load can cause the washer to shake, potentially causing damage to the machine and creating a noisy and uncomfortable experience for you.
To balance the load, make sure that the clothes are evenly distributed in the washer drum and avoid overloading the machine.
If you notice your washer shaking or vibrating excessively during a cycle, stop the machine and redistribute the clothes before continuing.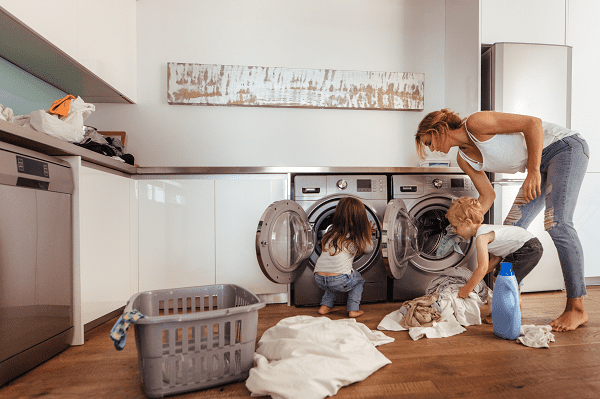 Our friendly staff will be happy to assist you in scheduling a service call, either in person or online.  Please provide your appliance brand name, model & serial number if possible, and a good description of the trouble. Having an accurate model and serial number allows our technicians to come better prepared, saving everyone time and money!
Use our helpful online service request anytime, or call during business hours.