Maytag Appliance Repair in Vancouver & Surrounding Areas
Maytag is the go-to for reliable appliances, so when you need repair service that matches their quality of workmanship – look no further than Priority Appliance Service. Our professional technicians provide Maytag appliance repair in Vancouver and surrounding areas. 
Let us do the heavy lifting to get your appliance up and running again! We service all Maytag appliance types including Maytag washers, dryers, refrigerators, ovens, dishwashers, and more!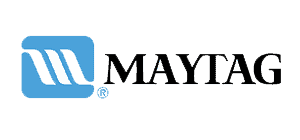 At Priority Appliance Service, we are proud to have a team of highly-trained Maytag appliance repair technicians. 
If you're experiencing problems with your Maytag appliance, don't hesitate to call us. We'll be happy to help. Our technicians provide expert diagnosis and repair for Maytag appliances. We'll get your May appliance back up and running quickly.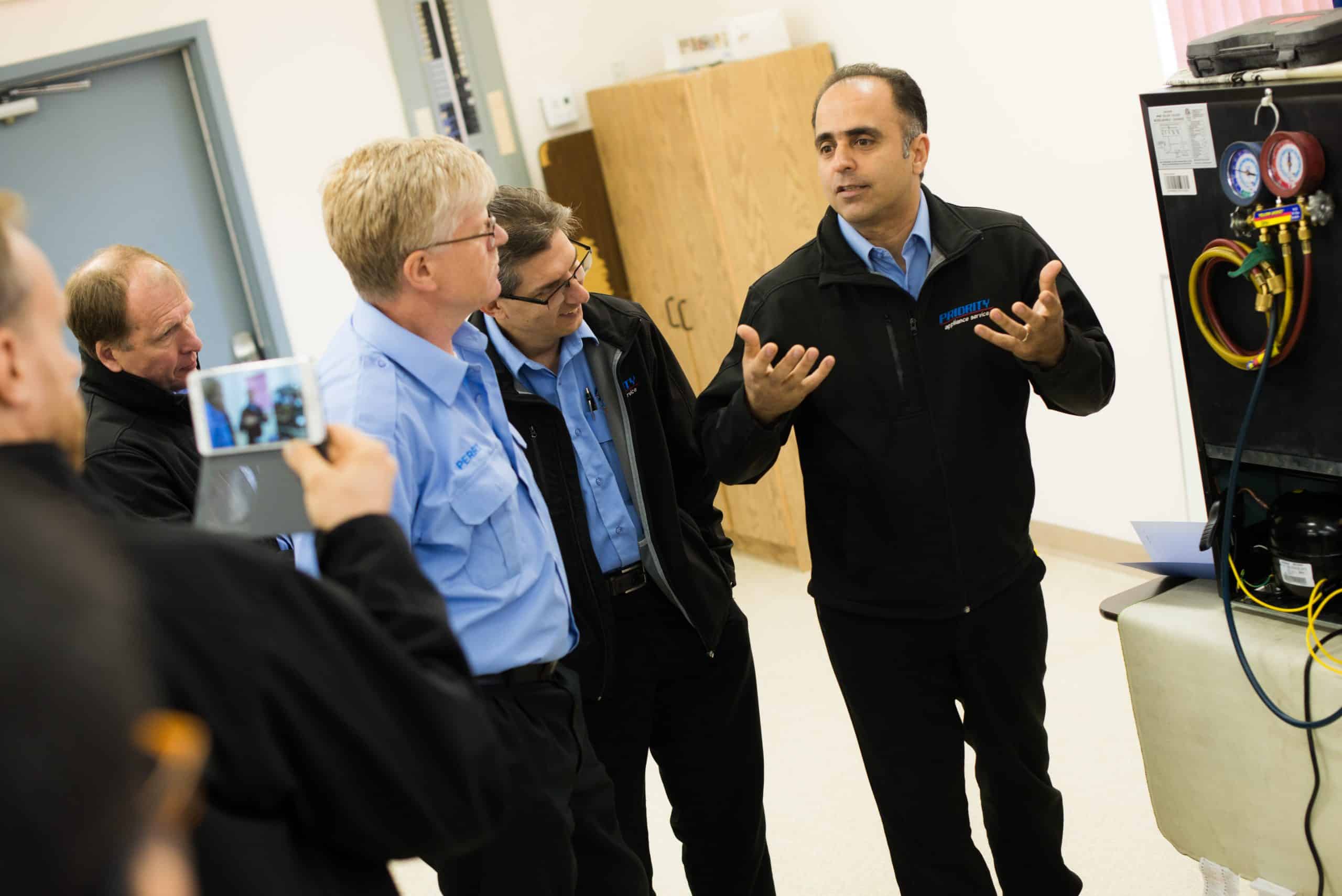 Priority Appliance Service services Maytag appliances, including washers, dryers, refrigerators, ranges, cooktops, and dishwashers.
When your Maytag washer stops spinning or won't drain, you need a reliable team of technicians experienced in Maytag washer repair. Priority Appliance Service can get your washer up and running again. We have experience in fixing common Maytag washer problems, such as:
Washer Not Spinning
Washer Not Draining
Washing Machine Stops Mid Cycle
And More!
At Priority Appliance Service, we understand that when your dryer breaks down, it can be a major inconvenience. We offer Maytag dryer repair services to help you get your appliance back up and running as soon as possible. Our Maytag dryer technicians can help with these common Maytag dryer repairs:
Dryer Not Spinning
Dryer Not Heating
Dryer Making Noise
And More!
Maytag dishwashers are known for their dependability and durability, but even the best-made dishwashers require service sooner or later. If you need Maytag dishwasher repair, our team of Maytag dishwasher service technicians have experience with many common issues. 
Dishwasher Not Draining
Dishwasher Not Cleaning Dishes
Dishwasher Leaking 
And More!
If your Maytag refrigerator has stopped cooling, you need a Maytag refrigerator repair company that can fix it before your food starts going bad. We have experience with these common Maytag refrigerator repair problems:
Refrigerator Not Cooling
Refrigerator Making Noise
Refrigerator Leaking Water
And More!
When your Maytag range isn't lighting, it can ruin your dinner plans. Our team of Maytag range technicians has experience in these common Maytag range repair issues:
Oven Not Baking Evenly
Oven Not Heating
Range Burner Won't Light
And More!
If your Maytag cooktop breaks down, you can count on Priority Appliance Service to provide you with all the necessary repair services. We have years of experience repairing these common Maytag cooktop repair problems:
Cooktop Not Heating Evenly
Cooktop Not Turning On
Glass Cooktop Chipped 
And More!
Maytag Appliance Repair FAQs
We know the ins and outs of Maytag appliances and can answer any questions you may have. We're here to help.
To clean and care for your Maytag stainless steel appliances, spray Affresh cleaner on a clean microfiber cloth and wipe in the direction of the grain. You can also clean your Maytag appliances with warm, soapy water–but be sure to remove soap with clean water. Once clean, dry off the surfaces completely and polish with a clean, dry towel.
You can add items to your Maytag dishwasher until the main wash starts. 
To add items to your dishwasher, open the door and wait for the spraying action to stop. All cycle and options selected lights will flash to indicate that the cycle is suspended. Add your item and then close the door until it latches. The lights will stop flashing when the door is properly shut. After a slight delay, the cycle will automatically resume at the point of interruption.
The dispenser can be turned off for easy cleaning or to avoid unintentional dispensing by small children and pets.
To use the Control Lock Feature, press and hold TO LOCK for 3 seconds to lock the dispenser. Press and hold TO LOCK a second time to unlock the dispenser. The display screen will indicate when the dispenser is locked.
If you attempt to change settings or dispense ice/water while the dispenser is locked, "CONTROL LOCKED" will flash on the display screen.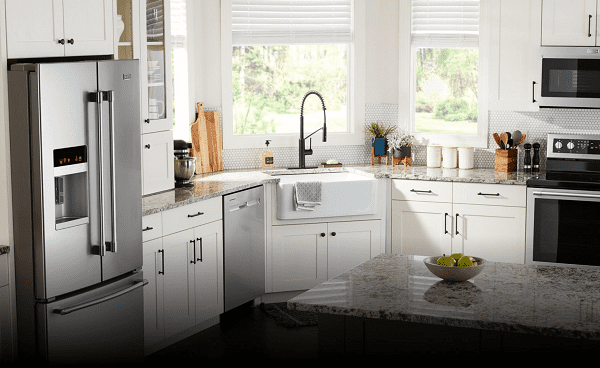 Our friendly staff will be happy to assist you in scheduling a service call, either in person or online.  Please provide your appliance brand name, model & serial number if possible, and a good description of the trouble. Having an accurate model and serial number allows our technicians to come better prepared, saving everyone time and money!
Use our helpful online service request anytime, or call during business hours.