Serving Metro Vancouver, Richmond, and More
Are you in need of reliable Zephyr appliance repair services in Vancouver? Look no further! Priority Appliance Service is your go-to solution for all your Zephyr range hood, refrigerator, and wine cooler repair needs.
Our team of highly skilled technicians is equipped to handle any appliance repair challenge and provide you with top-notch service. You can trust us to get the job done right the first time, ensuring that your Zephyr appliances are up and running in no time.
Don't wait any longer to get your appliances fixed! Contact us today and experience the best appliance repair service in Vancouver and beyond. Factory Authorized Zephyr Appliance Repair
We understand how crucial your appliances are to your daily routine. As a factory-authorized service provider for Zephyr appliances, we are dedicated to providing you with efficient and dependable repair services in Vancouver.
Whether it's a faulty range hood or a malfunctioning refrigerator, our skilled Zephyr appliance repair Richmond technicians have got you covered. With their expertise and top-of-the-line equipment, they'll swiftly diagnose the issue and provide you with reliable solutions.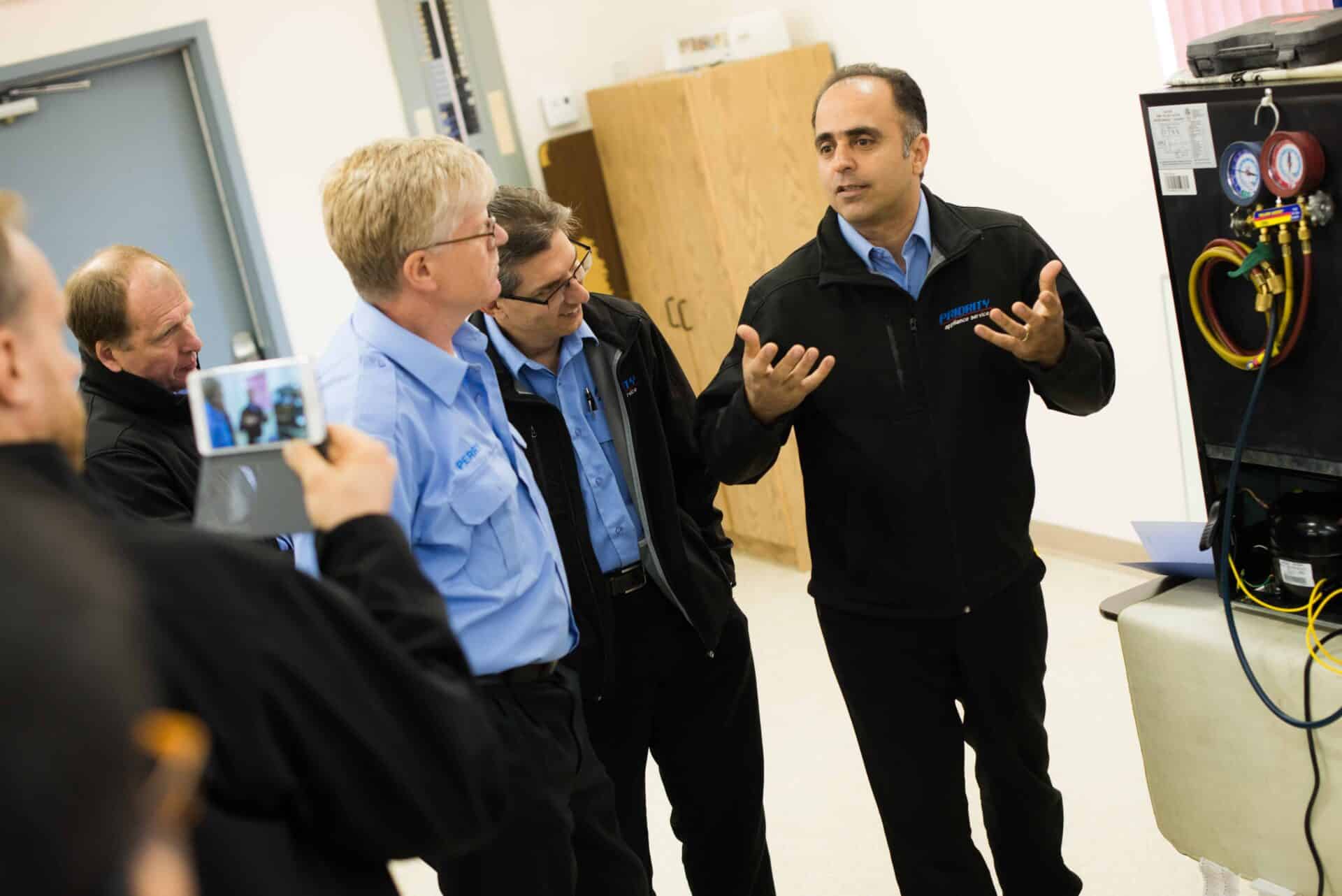 Top-Rated Zephyr appliance repair services in Vancouver and surrounding areas.
Is your Zephyr range hood causing you trouble? Don't let smoke and unpleasant odors fill up your kitchen! Priority Appliance Service provides reliable Zephyr range hood repair services to restore your appliance to optimal working condition. Common problems that our skilled technicians can fix include:
Range Hood Not Turning On
Range Hood Not Pulling In Air
And More! 
Are you a wine enthusiast who relies on your trusty Zephyr wine cooler to keep your collection perfectly chilled? Don't let a malfunctioning cooler spoil your favorite vintages! At Priority Appliance Service, we offer top-notch Zephyr wine cooler repair services that will keep your bottles at the ideal temperature. Our experienced technicians can tackle common issues like:
Wine Cooler Temperature Fluctuating
Frost Build-Up in Wine Cooler
Wine Cooler Not Staying Cold
And More!
Don't let a broken fridge spoil your day – turn to Priority Appliance Service for top-notch repair services that you can trust. Our team of experienced technicians is dedicated to providing fast and effective solutions to all of your Zephyr refrigerator woes. We have experience with these common Zephyr refrigerator repair problems and more: 
Refrigerator Won't Cool
Refrigerator Making Strange Noises
Refrigerator Leaking Water
At Priority Appliance Service, we understand the importance of keeping your beverages perfectly chilled, which is why we offer top-quality Zephyr beverage cooler repair. Our team of Zephyr Richmond technicians are equipped to diagnose and repair any issue quickly, including:
Beverage Cooler Not Cooling
Beverage Cooler Making Strange Noises
Beverage Cooler Error Codes
And More!
Zephyr Appliance Repair FAQs
With our guidance, you can say goodbye to appliance worries and hello to hassle-free living. Trust us to keep your Zephyr running smoothly and efficiently so that you can focus on the things that matter most to you.
The most important components to keep clean in a range hood are the grease filters, which can come in different materials like aluminum mesh or stainless steel baffle.
We recommend cleaning the grease filters at least once a month or more frequently depending on your cooking habits. If your range hood has a notification feature, it will alert you when it's time to clean the filters.
You can clean the grease filters in the dishwasher or by soaking them in warm soapy water.
If your range hood is in ductless recirculating mode, you will also have a set of charcoal filters behind the grease filters that need to be replaced every 3 to 4 months or when prompted by the hood.
If you're looking to store wine for six months or longer in your Zephyr wine cooler, it's important to maintain the proper temperature range to allow the wine to age and develop as intended by the winemaker.
The ideal temperature for long-term wine storage is between 53°F to 57°F, regardless of the wine varietal. It's important to maintain a consistent temperature in the wine cooler to prevent fluctuations that could negatively affect the wine's quality.
For any questions or concerns about your Zephyr wine cooler, including temperature settings, contact Priority Appliance Service for expert assistance.
The model number is an 8-10 digit number and the serial number is a 7-digit number followed by three letters. 
Range and vent hoods with removable residue cups: Remove the right residue cup, and behind it, you will find a white sticker with both the model number and serial number.
All models with filters: Remove the filters, and inside the body of the hood, there will be a white sticker or foil label with the model number and serial number.
If you are having trouble locating the model or serial number or have any other questions or concerns about your Zephyr appliance, don't hesitate to contact Priority Appliance Service for expert assistance.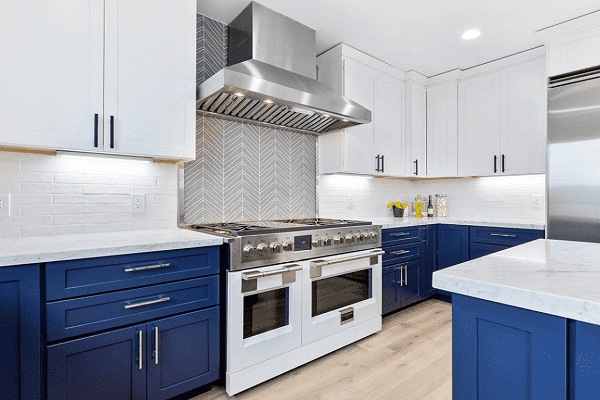 Our friendly staff will be happy to assist you in scheduling a service call, either in person or online.  Please provide your appliance brand name, model & serial number if possible, and a good description of the trouble. Having an accurate model and serial number allows our technicians to come better prepared, saving everyone time and money!
Use our helpful online service request anytime, or call during business hours.