Proudly serving the Vancouver Metro Area
Lynx is renowned for creating "the world's greatest grill," and has continued to build appliances from this foundation. Lynx offers quality workmanship to make your cooking experience perfect every time!
Priority Appliance Repair offers high-quality Lynx grill repair services in Vancouver. Our team of skilled technicians provide expert service for the full line of Lynx outdoor kitchen appliances including grills, ovens, cooktops, and refrigerators.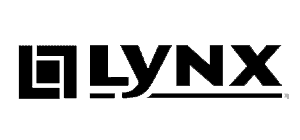 Priority Appliance Service is proud to be an Authorized Service Center for Lynx appliance repair in Vancouver and surrounding areas.
At Priority Appliance Service, we are an authorized service center for Lynx appliances. This means we have the factory training and knowledge to accurately repair your appliance.
Our team understands the importance of a functioning appliance and will work quickly to get your Lynx appliance back in working order.
Don't hesitate to contact us for all of your Lynx appliance repair needs in Vancouver.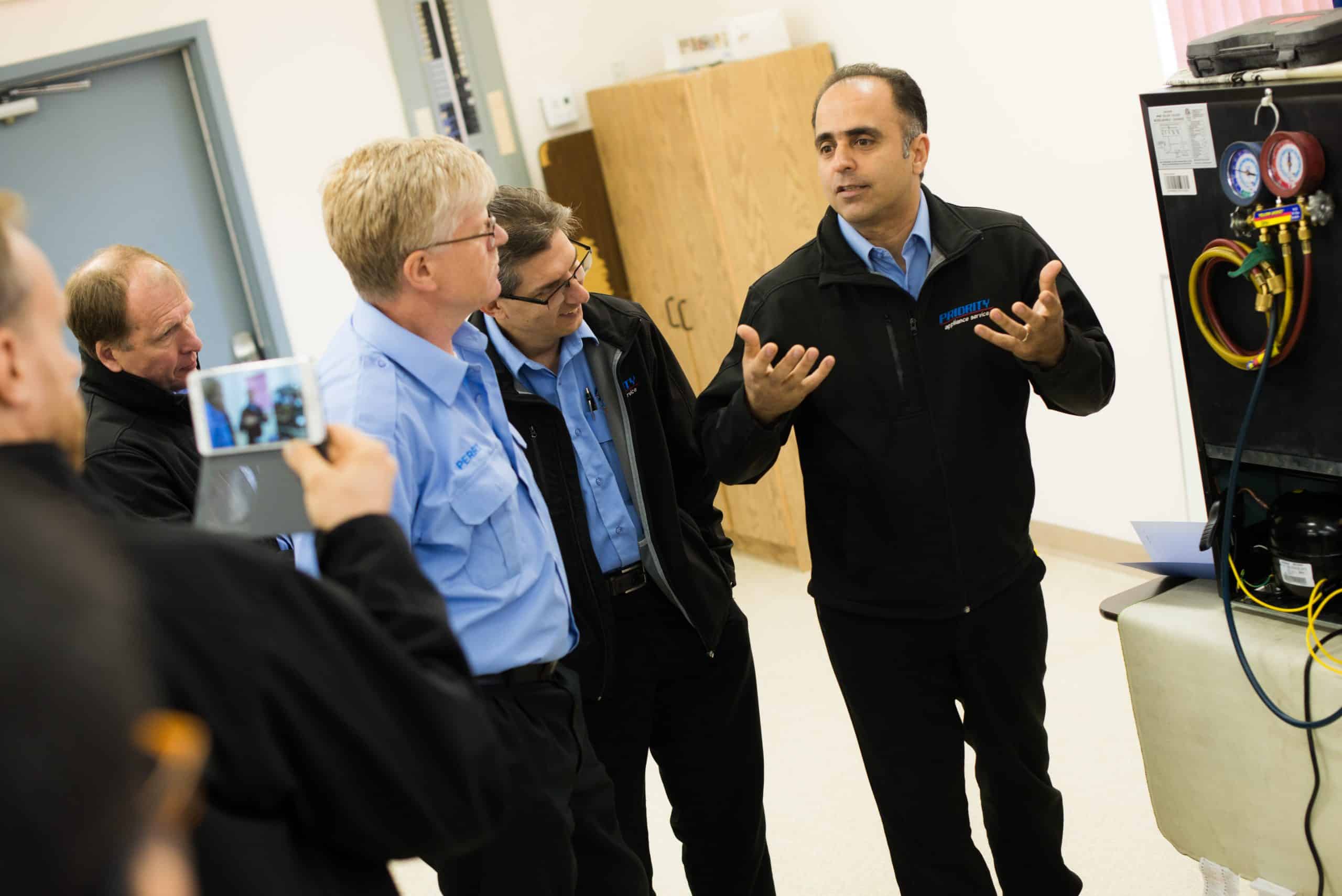 Priority Appliance Service repairs all Lynx appliances including Lynx grills, cooktops, outdoor ovens, and more!
A broken Lynx professional grill can throw a major wrench in your outdoor cooking routine, especially during the summer grilling season. Not only does it disrupt your meal plans, but it can leave you scrambling to feed guests.
Fortunately, Priority Appliance Service offers Lynx professional grill repair to get your grill back up and running. Our technicians have experience with these common Lynx professional grill repairs:
Grill Not Igniting
Grill Starter Not Working
Grill Lights Not Turning On
And Much More!
Is your Lynx cooktop suddenly not working as it should? Let the experts at Priority Appliance Service help. Our trained technicians can quickly diagnose and repair any issues with your cooktop, allowing you to get back to fully enjoying your outdoor cooking experience. Our authorized technicians have experience in these common Lynx cooktop repair issues:
Cooktop Not Heating Up
Cooktop Won't Light
Cooktop Lights Won't Illuminate
And More!
The Lynx side burner offers convenience and flexibility for stovetop cooking, allowing you to prepare side dishes or full meals outside your traditional kitchen setup. However, if your burner stops working properly, it can hinder your cooking capabilities. Priority Appliance Service has a team of skilled technicians with experience in addressing these common Lynx side burner repairs issues:
Side Burner Not Lighting
Side Burner Making Clicking Noise
Side Burner Not Turning On
And More!
One of the best features of a Lynx oven is its versatility – it can be used not only as an outdoor oven but also on your kitchen countertop. With the ability to reach high temperatures, the possibilities for cooking are endless. But what do you do if your Lynx oven stops working? Don't panic – our experienced technicians can handle these common Lynx outdoor oven problems: 
Oven Won't Light
Oven Won't Heat
Oven Not Turning On
And Much More!
Lynx warming drawers are well known for their ability to maintain precise temperatures whether your keeping bread warm or poultry hot. Your food will taste and feel like it just came out of the oven or off the grill. When your Lynx warming drawer malfunctions, Priority Appliance Service can help. Our technicians have experience with these common Lynx warming drawer repair issues:
Warming Drawer Not Turning On
Warming Drawer Heat Indicator is Not Illuminating
Warming Drawer Temperature Unstable
And More!
Looking for reliable Lynx refrigerator repair? Look no further than Priority Appliance Service. Our experienced technicians provide expert Lynx refrigerator repair for common repair problems:
Refrigerator Not Cooling
Refrigerator Leaking
Refrigerator Not Making Ice
And More!
Lynx Appliance Repair FAQs
As an authorized servicer for Lynx appliances, we have the knowledge and experience to address common questions and concerns. From troubleshooting issues to routine maintenance, our team is trained to handle it all.
The model and serial number can be found on the label of the Lynx Care & Use Manual. If you no longer have the manual, check under the drip tray, on the inside left panel of the cart, or on the heat shield. Note that the location may vary depending on your specific Lynx appliance and model.
To maintain the cleanliness and efficiency of your Lynx grill, you should regularly clean and polish it.
To clean the interior:
Lynx recommends scrubbing the grill grates while the grill is still hot with a stainless steel brass bristled brush. Ensure the drip tray is regularly emptied and cleaned when needed.
To clean the exterior:
Clean the grill's exterior with a soft microfiber cloth and stainless steel cleaner such as Barkeepers Friend. Warm soapy water is also okay to clean most of the outside of the grill.  
Taking these steps will ensure your grill functions at its best for many grilling seasons to come.
If your Lynx grill is not lighting, check that it is plugged in and the outlet is functional by testing with another appliance.
Next, ensure the GFI is not tripped and reset it if needed. Push the button on the front left side of the grill to see if the lights turn on.
If the issue persists, inspect the wires for damage, particularly if the grill has been unused for a long period of time. Additionally, a faulty transformer may be the cause of non-functioning igniters.
Contact the professionals at Priority Appliance Service if the troubleshooting steps did not work.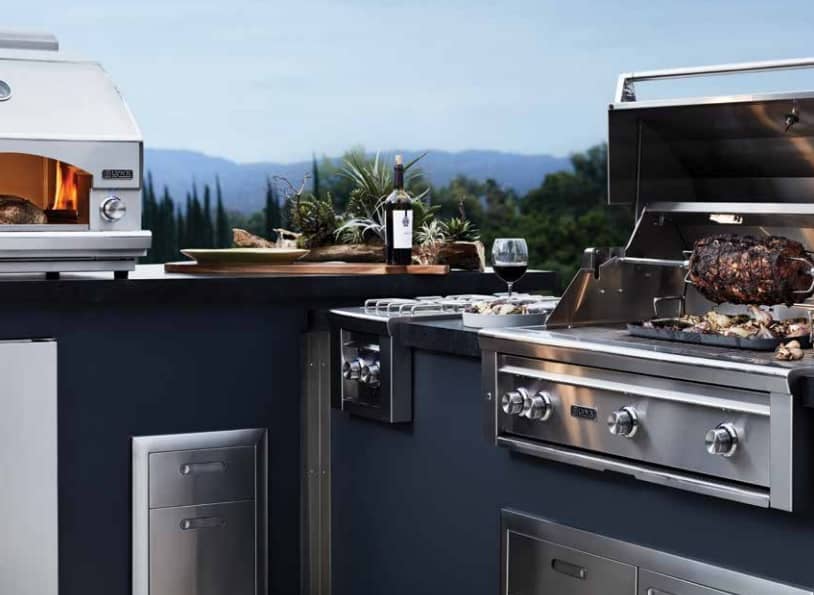 Our friendly staff will be happy to assist you in scheduling a service call, either in person or online.  Please provide your appliance brand name, model & serial number if possible, and a good description of the trouble. Having an accurate model and serial number allows our technicians to come better prepared, saving everyone time and money!
Use our helpful online service request anytime, or call during business hours.