Serving Vancouver and Surrounding Areas
AGA combines modern technology with traditional durability and design to create unique appliances. They aim to make life easier with innovative features and appliances built to last a lifetime.
Even appliances built to last a lifetime still require maintenance and service from time to time. When that time comes, Priority Appliance Service has a team of technicians with the tools and experience to provide the highest quality AGA appliance repair.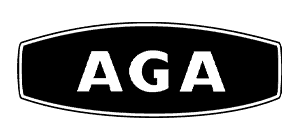 Priority Appliance Service is Factory Authorized for AGA Appliance repair.
At Priority Appliance Service, our factory-trained technicians are equipped to handle repairs for luxury brands like AGA.
From AGA's popular ranges to their refrigerators, our technicians have the knowledge and expertise to tackle various issues your AGA appliances may face. Give us a call today, and we'll have your AGA appliance up and running in no time.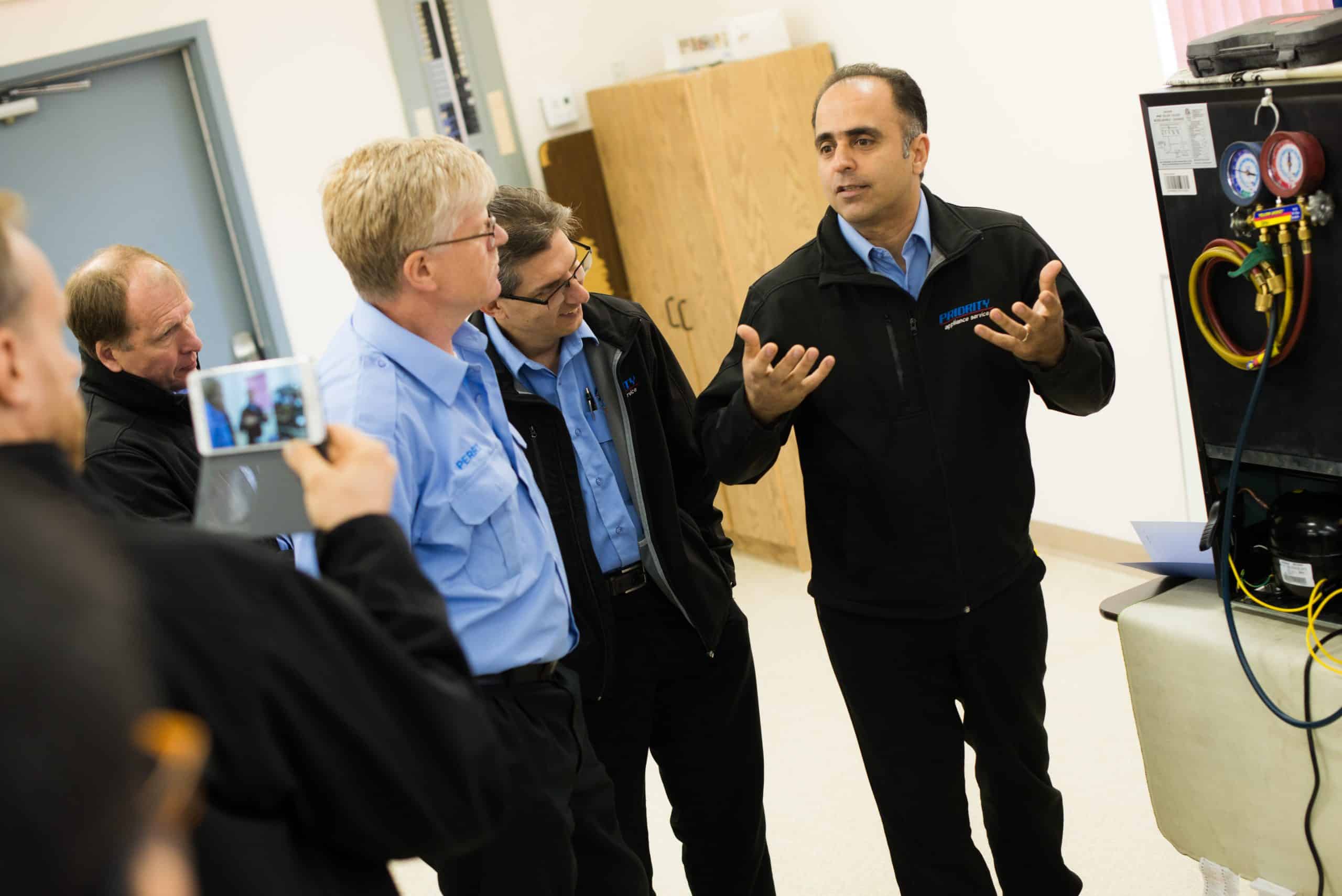 We repair AGA range cookers, ovens, grills, cooktops, and refrigerators.
The AGA range offers unparalleled style and functionality in the kitchen. With multiple oven functions and carefully selected features, you can easily create a wide range of dishes. Plus, the timeless design adds a touch of elegance to any kitchen. The experts at Priority Appliance Service work hard to keep your AGA range cooker running smoothly. Our technicians are skilled in these common AGA Range repair issues:
Range Not Heating
Oven Not Turning On
Range Not Lighting
And More!
AGA Grill & Cooktop Repair
AGA's outdoor grills and cooktops are versatile to accommodate a variety of cooking styles, especially when cooking for a crowd. If your AGA grill doesn't light, call Priority Appliance Service. Our AGA grill & cooktop technicians have experience in these common issues:
Grill Not Lighting
Cooktop Not Heating Up
Grill Flame is Not Even
And More!
AGA refrigeration combines modern technology and classic design to provide high-quality refrigerators, freezers, and wine coolers. However, these appliances may still encounter occasional issues even with their durable construction. That's why our team of experienced technicians is available for prompt and efficient repairs to ensure your AGA products continue running smoothly. Our technicians are skilled in these common AGA refrigerator repair issues:
Refrigerator Not Cooling
Freezer Not Making Ice
Refrigerator Leaking
And More!
AGA Appliance Repair FAQs
As authorized technicians for AGA appliance repair, we've compiled a list of frequently asked questions and provided expert advice for each. If you have any additional questions, please don't hesitate to contact us.
Your AGA refrigerator should be set between 0-8°C for optimal performance, with 4°C being the ideal temperature. Keeping the door closed as much as possible will help maintain this temperature and prevent food from freezing or spoiling due to bacteria. The freezer should be set to -18 to -20°C for efficient performance. Remember to limit the time the fridge and freezer doors are open to maintain these temperatures.
To maintain the shine of enamel surfaces, wipe them daily with a damp cloth and immediately clean up any spills. Any acidic foods should be cleaned immediately because they can damage the enamel.
AGA ovens use radiant heat to carbonize cooking spills, making cleaning much easier. Use a wire brush to clean rust and dust or to scrub stubborn stains. When hard-to-clean messes happen, we recommend Purchasing Aga-approved cleaning products here.
Ensure your oven has reached the full temperature. AGA ovens require the temperature to be reached fully for the heat to saturate the oven. Depending on your model, preheating time can vary. Most models require up to 75 minutes to reach the full temperature. AGA Dual Control ovens will take eight hours, and AGA hotplates preheat in 11 minutes.
When cooking on the base of an oven, use the floor grid to prevent the bottom of the food from overcooking.
Check to make sure the baffle plate hasn't been moved. Some models require this plate to ensure that heat spreads evenly.
If you're still experiencing issues with uneven cooking, contact Priority Appliance Service for AGA oven repair.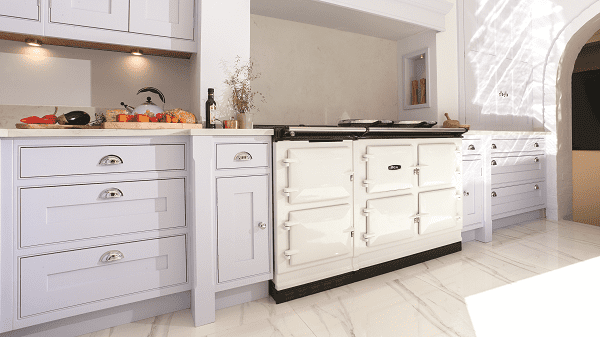 Our friendly staff will be happy to assist you in scheduling a service call, either in person or online.  Please provide your appliance brand name, model & serial number if possible, and a good description of the trouble. Having an accurate model and serial number allows our technicians to come better prepared, saving everyone time and money!
Use our helpful online service request anytime, or call during business hours.