Proudly Serving Vancouver and surrounding areas
La Cornue ranges are considered one the finest ranges in both design and craftsmanship. They represent the French culinary tradition and are used to prepare the most elite cuisine in the world.
However, even the finest ranges need service from time to time. If your La Cornue range requires service, contact Priority Appliance Service. We are Vancouver's Factory-Authorized La Corune range repair technicians.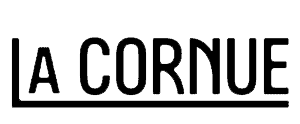 Priority Appliance Service is Factory-Authorized for La Cornue range repair in Vancouver.
Priority Appliance Service is the premier range repair company in Vancouver. Our team of expert technicians are factory trained to repair luxury brands like La Cornue, so you can rest assured that your appliance is the most skilled hands.
From ovens to ranges, our technicians have the knowledge and expertise to tackle any issue your appliances may face. Don't let a faulty range disrupt your daily routine – give us a call today, and we'll have it running smoothly in no time.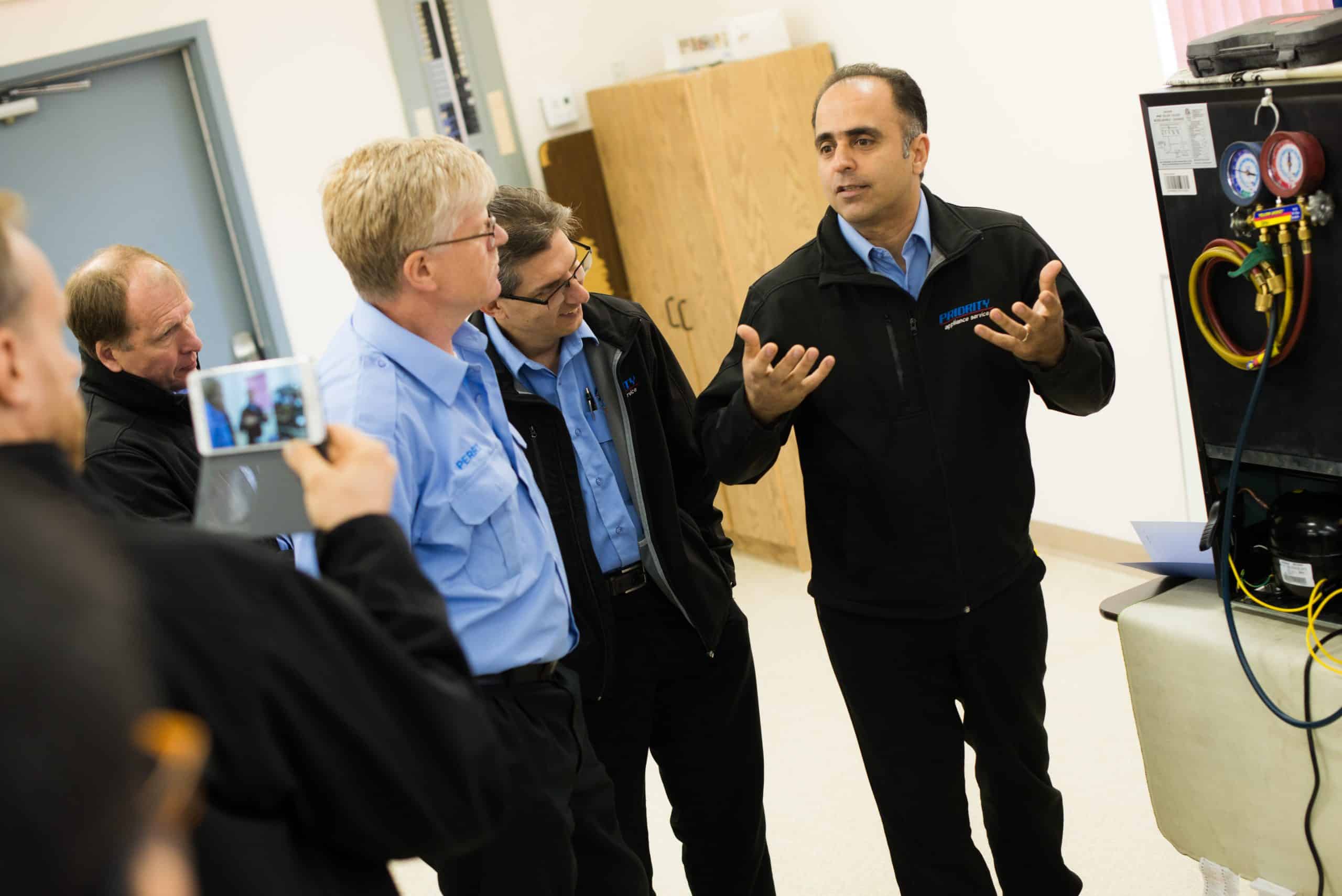 We repair all La Cornue appliances, including ranges, cooktops, and vent hoods.
La Cornue ranges are known for their versatility in providing three different cooking methods: radiation, convection, and conduction. But when your oven isn't heating properly, it can put a damper on mealtime. Thankfully, as a Factory-Authorized repair provider for La Cornue ranges, Priority Appliance Service can quickly diagnose and fix issues such as: 
Range Not Heating
Range Not Turning On
Range Not Lighting
And More!
If you're the proud owner of a La Cornue range hood, then you know the convenience and aesthetics it provides to your kitchen – whether you're cooking or not! If you're having issues with your La Cornue range hood, our technicians are familiar with these common La Cornue range hood issues:
Hood Fan Not Turning On
Hood Not Venting Properly
And Much More!
La Cornue's stainless steel cooktop offers all the possibilities of a full oven range, with the added benefit of flexible placement in your kitchen. With your La Cornue cooktop, you can create amazing meals using various cooking methods, including gas, induction, teppanyaki, and grill. However, if your cooktop has stopped working, you may have to put your culinary ambitions on hold. But not for long! Our team of La Cornue Factory-Authorized technicians have experience with the most common La Cornue cooktop repair problems including:
Cooktop Not Igniting
Cooktop Not Turning On
Cooktop Not Heating
And More!
La Cornue Appliance Repair FAQs
As experts in La Cornue ranges, we've compiled a list of the most commonly asked questions and provided answers. Our goal is to ensure that you get the most out of your La Cornue investment. Have a question that's not listed here? Give us a call and we'll be happy to help.
La Cornue ranges are crafted by a dedicated team of artisans in our workshop in Paris. With over 8,000 design possibilities, they strive to offer culinary performance and elegant design in every hand-made piece.
La Cornue ranges do not have a self-cleaning feature. La Cornue has made it clear that this feature was considered carefully and that intense heat would diminish the lifetime of the oven. Over time, the self-cleaning feature would cause the seal to break down, resulting in performance issues.
To clean stuck-on food in your La Cornue oven:
Fill a pan with distilled water, vinegar, and dish soap.
Set the pan inside the oven and set it to 107°C
Let it steam for approximately 30 minutes to loosen the cooked-on grime.
Use a soft cloth to wipe the inside.
La Cornue burner caps are made 100% of brass and require specific cleaning ingredients and instructions to prevent tarnishing and remove grime.
To remove burnt-on grease, soak the burner caps in a mixture of one cup of water and 1 tablespoon of white vinegar or lemon juice. Let it sit for a few minutes before you rinse and dry them.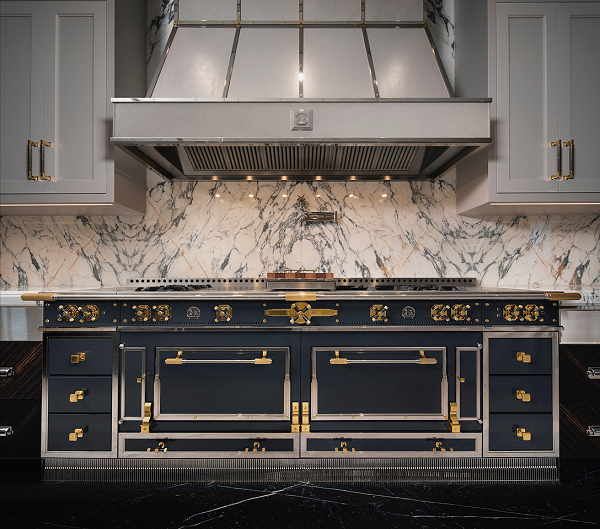 Our friendly staff will be happy to assist you in scheduling a service call, either in person or online.  Please provide your appliance brand name, model & serial number if possible, and a good description of the trouble. Having an accurate model and serial number allows our technicians to come better prepared, saving everyone time and money!
Use our helpful online service request anytime, or call during business hours.