Proudly Serving Oven Repair in Metro Vancouver, Richmond, and surrounding areas.
When it comes to oven repair needs, look no further than Priority Appliance Service. Our Vancouver technicians are committed to delivering exceptional service and ensuring your oven is operating smoothly.
We specialize in repairing various high-end oven brands, such as Dacor, Bosch, Bertazzoni, Monogram, and more. Book with us today for prompt and reliable oven repair service.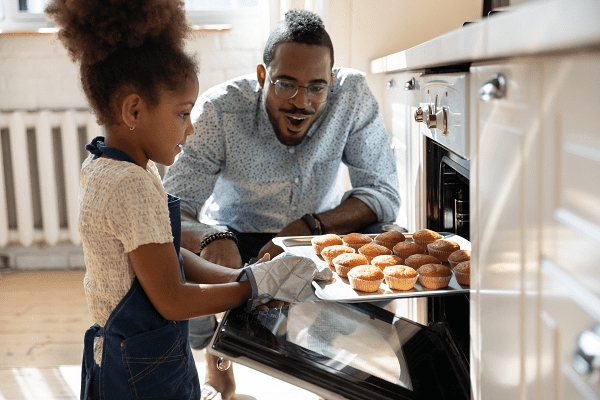 expert Oven Repair service
Priority Appliance Service is committed to delivering professional oven repair services in Richmond and throughout Metro Vancouver.
With a team of seasoned and extensively trained oven repair technicians, we have a wide range of knowledge on various oven repair issues. Whether it's a routine annual tune-up or a complex issue like an oven not heating up, we have you covered.
Our technicians have access to genuine parts and cutting-edge equipment to deliver superior quality service and repairs.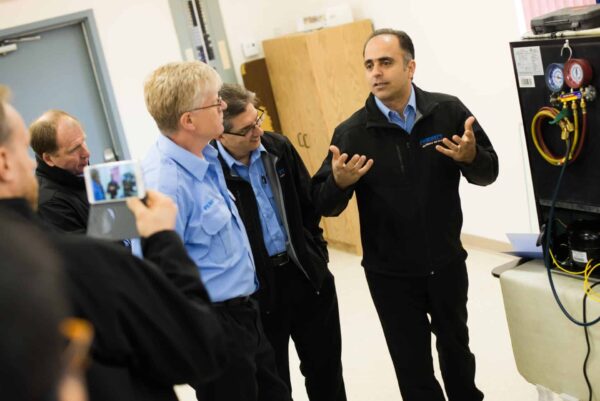 Common Oven Repair Problems
Our team of highly trained and experienced technicians has the knowledge and skills to diagnose and repair a wide range of oven problems.
Is your oven failing to heat up, leaving you with uncooked meals and a major headache? Don't worry, you're not alone. There are several reasons why your oven may be failing to heat up, including a faulty heating element, thermostat, or control panel. Before calling in the professionals, there are a few things you can try. First, check the oven's power supply and make sure it's properly connected. Next, try resetting the oven or examining the heating element for any visible damage.
If none of these steps work, it's time to call in the experts. At Priority Appliance Service, we specialize in repairing a wide range of oven issues and can get your oven heating up like new again in no time.
Are you tired of playing food roulette every time you cook? Uneven cooking can be a real pain, and it's often caused by a malfunctioning heating element or temperature sensor in your oven. Before you give up on ever cooking a perfect meal, try checking the temperature sensor and giving it a good cleaning to remove any debris or grease. If the heating element is the culprit, it may need to be replaced. But don't worry, you don't have to face this alone.
For expert oven repair, call the pros at Priority Appliance Service. Our skilled technicians can quickly diagnose the problem and repair your oven's heating element or temperature sensor, so you can get back to cooking with confidence. Say goodbye to uneven cooking and hello to perfectly cooked meals with Priority Appliance Service.
Have you ever overcooked or undercooked a meal despite following the recipe to the letter? If your oven's temperature sensor is faulty, it could be the culprit. A faulty temperature sensor can display an incorrect temperature, throwing off your cooking times and temperatures. Don't fret, though – there are a few things you can do before calling in the experts. Start by checking the temperature sensor and making sure it's clean and free from debris or grease.
If it's still displaying an incorrect temperature, it may need to be replaced. Trust us, it's best to call in the professionals for this one. At Priority Appliance Service, our expert oven repair technicians can diagnose and repair your oven's faulty temperature sensor in no time, ensuring your meals come out perfectly every time.
Let's face it – cleaning your oven is a dreaded task that no one wants to do. That's why the self-cleaning feature on your oven is a lifesaver…when it actually works. If you're finding that your oven's self-cleaning feature isn't doing its job, it could be due to a malfunctioning door lock or control board. Before throwing in the towel, try checking the door lock and ensuring it's engaging properly. If it's not, it may need to be replaced. If the control board is faulty, it may need to be repaired or replaced.
Our expert oven repair technicians have the tools and know-how to diagnose and fix your oven's self-cleaning feature in no time, so you can get back to enjoying a clean oven without the hassle.
At Priority Appliance Service, we're experts in oven repair, and we know that homeowners often have questions about how to keep their ovens running efficiently. That's why we've compiled a list of frequently asked questions and expert advice to help you troubleshoot and maintain your oven, so you can avoid costly repairs and replacements.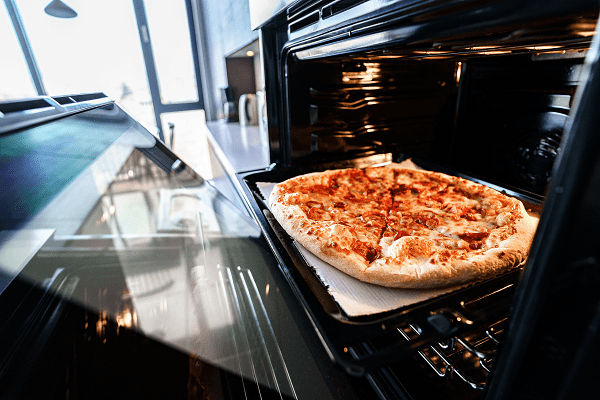 Our friendly staff will be happy to assist you in scheduling a service call, either in person or online.  Please provide your appliance brand name, model & serial number if possible, and a good description of the trouble. Having an accurate model and serial number allows our technicians to come better prepared, saving everyone time and money!
Use our helpful online service request anytime, or call during business hours.