Is your Dacor oven not heating? It may be due to a damaged bake element, thermostat malfunction, or simply the need for calibration. Before you decide to call a professional for repair, there are troubleshooting steps you can do yourself!
Why Is My Dacor Oven Not Heating?
If your Dacor oven isn't heating, or isn't holding temperature, you may start to notice that food isn't cooking evenly or that it takes longer for your oven to heat up. Possible causes include:
Power Issue
Damaged Bake Element
Need for Calibration
Thermostat Malfunction
Failing Broil Element
Oven Control Board Issues
Troubleshooting a Dacor Oven Heating Issues
To troubleshoot a Dacor oven that is not heating, first check to make sure the oven is properly plugged in and the circuit breaker has not tripped. Next, check the temperature setting and make sure it is set to the correct temperature. Further troubleshooting will need to be performed if the oven still does not heat.
Why Does My Dacor Oven Take So Long to Heat Up?
If your (electric) Dacor oven takes longer than 30 minutes to preheat to 400 degrees, it may be due to a damaged bake or broil element. Bake elements can be damaged when cleaning or using the self-clean function, so it's important to follow the recommendations in your Owner's Manual to avoid damage.
Food Not Cooking Evenly
If food is not cooking evenly in a Dacor oven, first try to reposition the racks or place the food on the middle racks to ensure it's heated evenly on the top and bottom. Additionally, try to keep the door closed as much as possible to prevent hot air from escaping.
However, if the bake or broil elements are damaged or the oven temperature requires calibration, this could also cause food not to cook all the way through.
Damaged Bake or Broil Element
With the oven turned off, locate the bake and broil elements typically on the oven's top and bottom. Inspect them closely for any signs of damage, such as burn marks, holes, or breaks in the wire. If any damage is found, it is best to replace the element as it will not function properly and can cause the oven to overheat or not heat at all. If you are unsure about replacing the element or not comfortable doing it, it is best to consult a professional.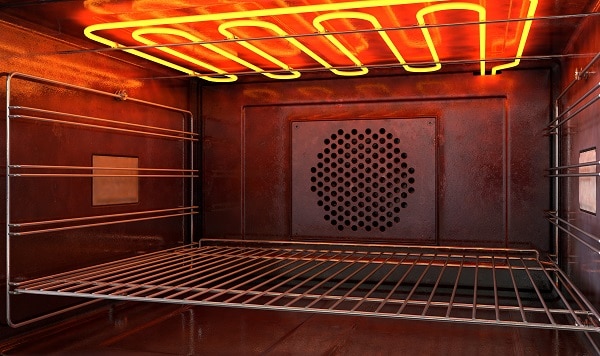 Oven Temperature Not Accurate
If you suspect the oven temperature on the display panel is not the actual temperature, use an external thermometer to test it. Start by preheating the oven to a specific temperature, and wait till it's done preheating. Once it has reached the set temperature, use the external thermometer to measure the temperature. If the temperatures don't match, move forward with calibrating your oven.
How to Calibrate a Dacor Oven
The steps to calibrate your Dacor oven may vary, and you should refer to your Owner's Manual for specific instructions. To calibrate your Dacor oven, start by turning the oven off.
Press the 0 and the # buttons simultaneously until "PASS" appears.
Enter 6428 and press "Start." "SLCT" should appear.
Select the cooking mode you want to calibrate and increase or decrease the temperature as needed.
Press the # key after pressing the number.
Press Start and then Cancel to exit the calibration mode.
If you continue to have issues with your Dacor oven not heating properly after following the troubleshooting steps, contact the Dacor oven repair experts at Priority Appliance Service today!