Monogram Appliance Repair
Proudly Serving the greater vancouver area
Monogram is a luxury appliance brand that is known for creating professional-grade appliances for in-home use. Their appliances are beautifully designed and manufactured with high-quality materials.
Priority Appliance Service is an Authorized Monogram Service Depot that provides residential Monogram appliance repair for appliances both in-warranty and out-of-warranty.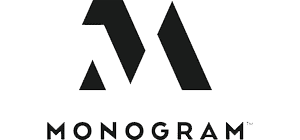 Priority Appliance Service is an Authorized Service Depot for Monogram appliance repair. We proudly serve Vancouver and surrounding areas for in-warranty and out-of-warranty appliances.
If you are the proud owner of a Monogram appliance, you know that they provide first-class service with certified technicians when repairs or maintenance is required.
As a Monogram Service Depot, our technicians are certified and trained thoroughly in error codes, product details, and more to ensure they provide first-class Monogram appliance repair.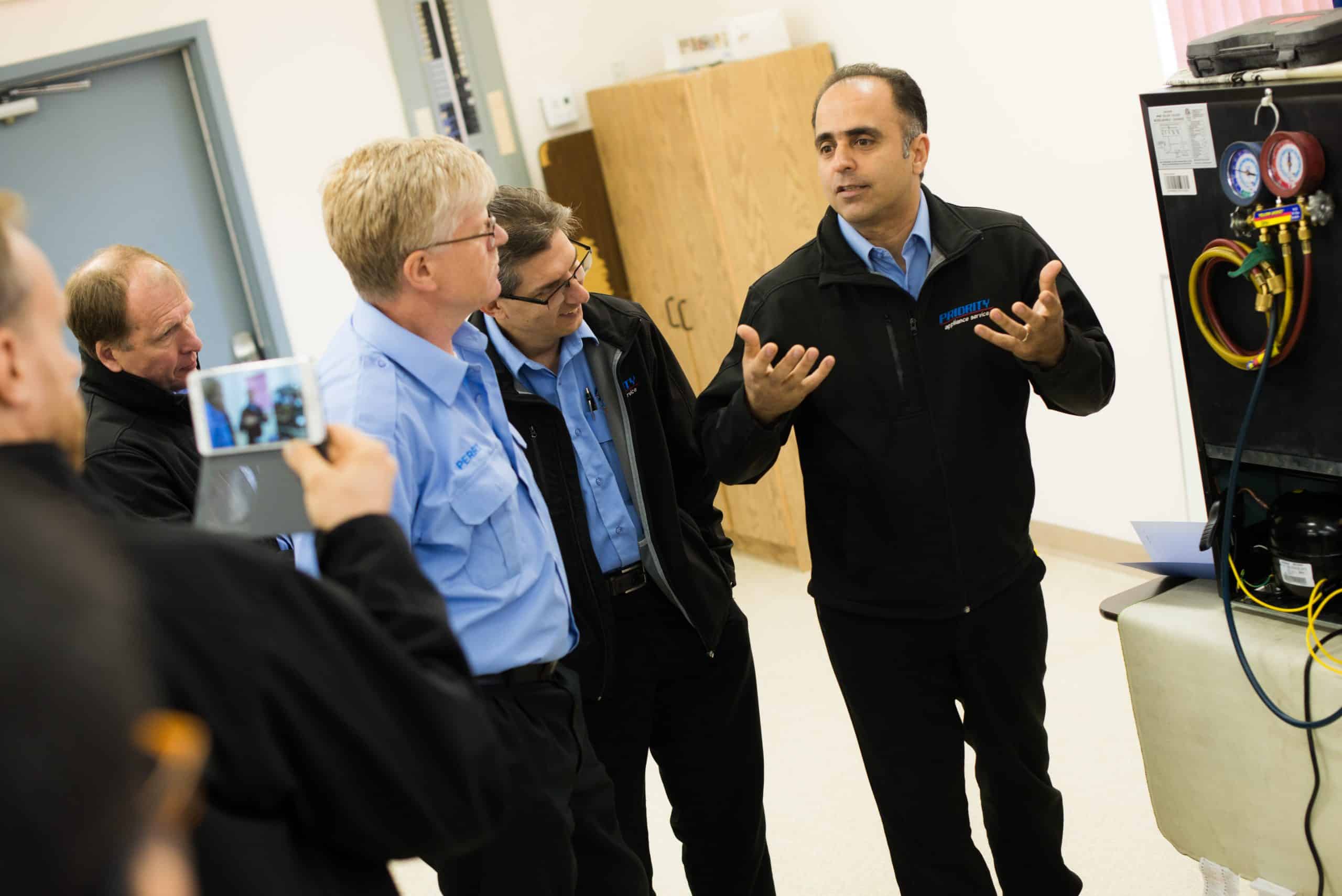 Priority Appliance Service provides service and repairs to all Monogram appliances. 
Refrigerators are essential to modern life, so it can be a big problem when yours stops cooling. If you need dependable Monogram Refrigerator repair, Priority Appliance Service has a team of certified technicians for the job. Our technicians have experience in these Monogram refrigerator repair issues and more:
Monogram Refrigerator Not Cooling
Monogram Refrigerator Controls Not Working
Temperature Not Stable
Refrigerator Water Dispenser Not Working
Don't let a broken freezer stop you in your tracks. Contact the Monogram freezer repair experts at Priority Appliance Service. Our factory-authorized technicians are trained in all the most common freezer repair issues and more. 
Freezer Not Cooling
Freezer Not Making Ice
Freezer Not Cold Enough
Freezer Won't Defrost
Door Seal Is Loose
And Much More!
TIP: If your GE Monogram Freezer Won't Defrost, contact an authorized servicer prior to defrosting the unit. In some cases, your technician will want to examine the freezer as-is to confirm the repair problem.
Is your Monogram dishwasher leaking or just not cleaning as well as it should be? A dishwasher that's not working correctly can cause a cascade of issues, including dishes that start piling up in the sink. Before you start handwashing your dishes, call Priority Appliance Service, and our team of certified technicians will diagnose and repair your GE Monogram dishwasher fast! Our team is familiar with these Monogram dishwasher repair issues:
 Dishwasher Not Cleaning Top Rack
 Dishwasher Not Draining
 Dishwasher Not Drying Dishes
 Dishwasher Leaving Dishes Dirty
And More!
Monogram Appliance Repair FAQs
As an authorized Service Depot we are experts in all kinds of Monogram appliance repair issues. Here are some of the most frequently asked questions:
To clean the interior of your Monogram oven, use a soft cloth, mild soap, and water to wipe clean any spills or food particles. Rinse with clean water and wipe dry. 
To clean the exterior of your stainless steel oven, use warm sudsy water or a stainless steel cleaner. Be sure to wipe the surface in the same direction of the grain. 
You should inspect and clean your Monogram dishwasher filters periodically to prevent clogs and other issues. 
To clean the filters start by removing the bottom rack. 
Twist the Ultra-Fine filter clockwise to lift and remove.
Rinse it with warm soapy water and use a sponge to carefully remove any remaining particles.
Twist the two retaining posts near the back counterclockwise and remove the Fine Filter.
Rinse with warm soapy water.
Replace the filters and bottom rack.
Monogram recommends cleaning the filters every month or more depending on how often the dishwasher is used.
When it is time to replace the filter, an indicator will illuminate orange on the temperature control panel to notify you replacement is needed. 
To remove the old filter, slowly turn it to the left. Insert the new filter by lining up the arrow on the cartridge with the arrow on the cartridge holder and slowly turn it to the right. Turn it until the filter stops turning. 
On the temperature control panel, press and hold "Reset Water Filter."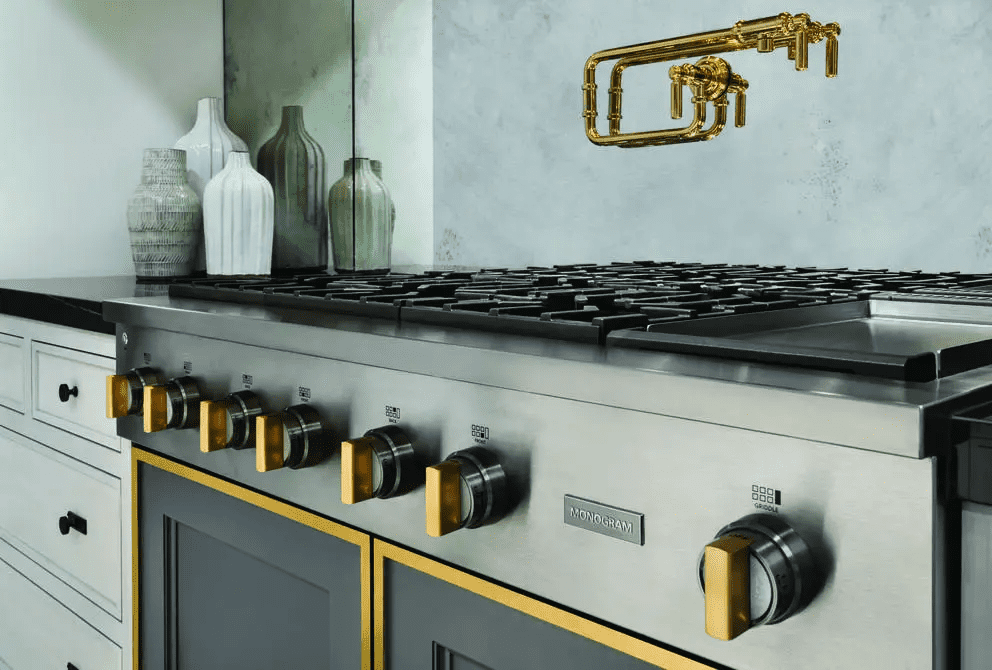 Our friendly staff will be happy to assist you in scheduling a service call, either in person or online.  Please provide your appliance brand name, model & serial number if possible, and a good description of the trouble. Having an accurate model and serial number allows our technicians to come better prepared, saving everyone time and money!
Use our helpful online service request anytime, or call during business hours.