Ultraline Appliance Repair
Serving Vancouver & Surrounding Areas
We're proud to offer our expert Ultraline appliance repair services to Vancouver and the surrounding areas.
Our team of highly-skilled technicians has years of experience in handling all types of Ultraline appliances, and we're committed to providing you with the highest quality service possible.
Trust Priority Appliance Service to handle your Ultraline appliance repair needs in Vancouver and beyond, and experience the peace of mind that comes with working with the best in the business.
Factory-Authorized Ultraline Appliance Repair
Your kitchen appliances play a vital role in keeping your household running smoothly, and we at Priority Appliance Service understand their significance. As a factory authorized service provider for Ultraline appliances, we offer efficient and dependable Ultraline appliance repair services in Vancouver to cater to all your repair needs.
From faulty Ultraline ranges to malfunctioning Ultraline dishwashers, our skilled Ultraline appliance repair Richmond technicians have the expertise and equipment required to provide you with swift and reliable solutions.
Don't let broken appliances disrupt your daily routine any longer. Schedule an appointment with us today and let us restore your Ultraline appliances to their optimal working condition.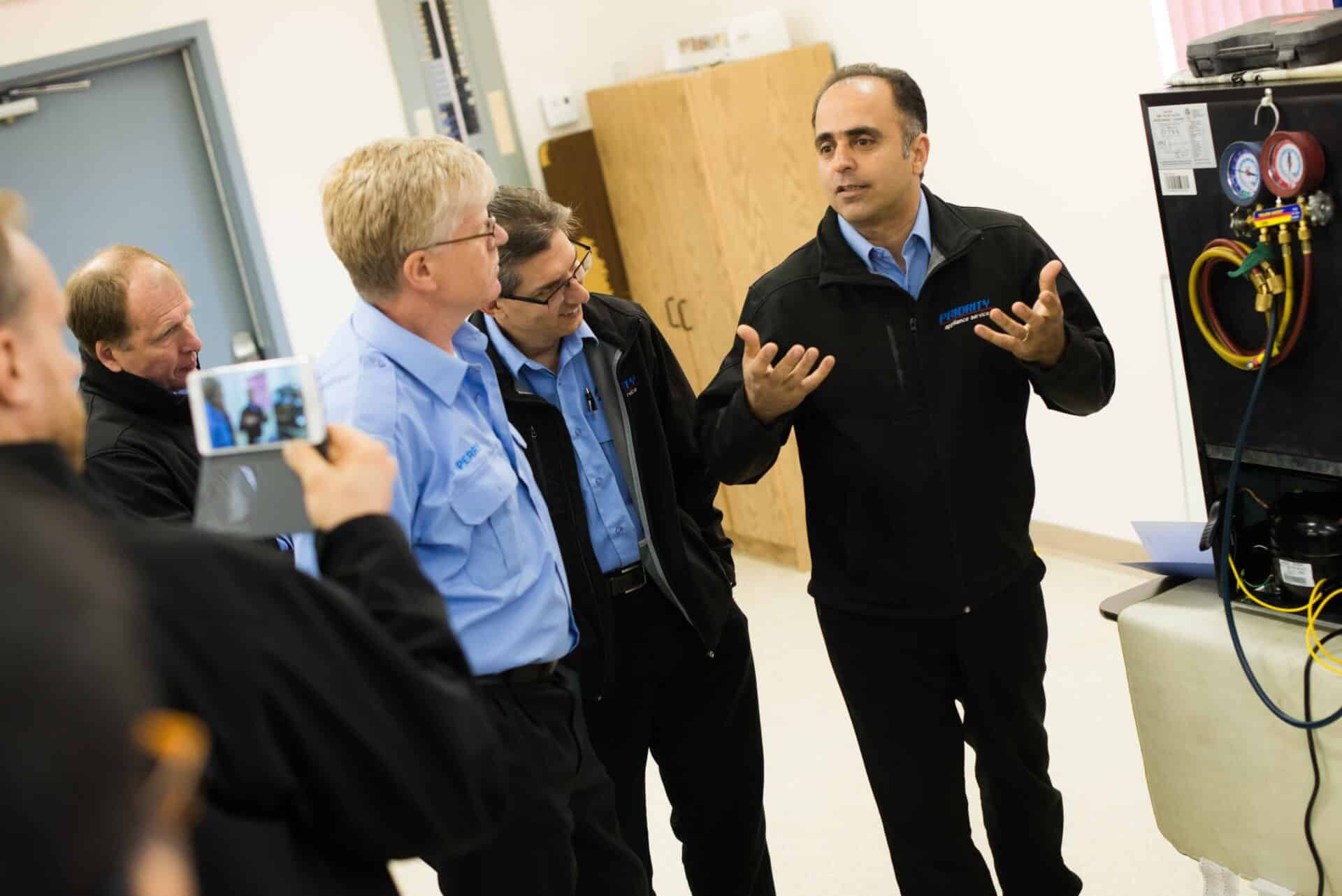 We're the Ultraline Appliance Repair Experts Richmond and Vancouver can depend on. 
Is your Ultraline refrigerator giving you trouble? No need to worry! Priority Appliance Service has a team of skilled technicians who can handle any fridge repair issue with ease. We know how frustrating it can be when your refrigerator is not working correctly. It can disrupt your daily routine and even lead to wasted food.
We have experience with these common Ultraline refrigerator repair problems and more:
Refrigerator Not Cooling
Refrigerator Not Defrosting
Refrigerator Making Strange Noises
Refrigerator Leaking Water
We understand how frustrating it can be when your dishwasher is not functioning correctly, which is why we prioritize quick and efficient service to get your machine back up and running in no time. With our reliable and affordable Ultraline dishwasher repair service, you can trust that your appliance is in good hands!
We have the knowledge, training, and skills to repair common Ultraline dishwasher problems such as:
Dishwasher Not Draining
Dishwasher Not Filling with Water
Clogged Dishwasher Spray Arms
Dishwasher Making Unusual Noises
And More!
If you own an Ultraline oven, you know how reliable these appliances can be. However, even the most dependable oven will eventually require maintenance or repairs. At Priority Appliance Service, we offer Ultraline oven repair services that you can count on.
Our team of experienced technicians has the knowledge and skills needed to diagnose and repair any issue you may be facing, such as:
Oven Error Codes
Oven Not Heating
Uneven Heating
And More!
Investing in an Ultraline range is a smart choice for anyone who values top-quality cooking performance. But even the most well-built appliance can experience malfunctions over time, causing major disruptions to your daily routine. That's why Priority Appliance Service is pleased to offer our reliable Ultraline range repair services. Our team of experienced technicians understands the nuances of these ranges and has the skills and expertise to diagnose and repair any issue efficiently and effectively.
We have experience with these common Ultraline range repair problems and more:
Range Burner Not Igniting
Malfunctioning Control Knobs
Uneven Heating
Ultraline Appliance Repair FAQs
Let our experienced technicians put your mind at ease with our comprehensive Ultraline appliance repair and maintenance tips, compiled from the most commonly asked questions.
Once a beloved brand in the Canadian appliance market, Ultraline was manufactured and sold by Viking. However, in recent years, Viking has consolidated its brand by producing all appliances under the Viking name across all its markets. This has resulted in the discontinuation of the Ultraline name, and all its appliances have been rebranded as Viking. Despite this change, Viking's commitment to providing top-quality appliances with exceptional performance, durability, and style remains unwavering.
To keep your Ultraline refrigerator running efficiently, it's important to clean the coils at least twice a year. Over time, dust and debris can accumulate on the coils, making the compressor work harder than necessary and reducing the lifespan of your refrigerator.
To clean the coils, use a soft brush or vacuum cleaner attachment to remove any dust and debris. You can also use a coil cleaning brush, which is designed specifically for this purpose.
Be sure to unplug your refrigerator before cleaning the coils, and avoid using harsh chemicals or abrasive materials that could damage the coils. By taking the time to clean your refrigerator coils, you can extend the life of your appliance and save money on energy bills.
To ensure spotless and streak-free dishes, it's important to use the proper amount of detergent and rinse aid in your Ultraline dishwasher. Be sure to follow the manufacturer's instructions and use the recommended amount for your particular model.
Additionally, make sure your dishwasher is loaded properly, with dishes spaced out and not touching each other. Overloading the dishwasher can prevent water and detergent from reaching all areas of the dishes, leaving spots and streaks.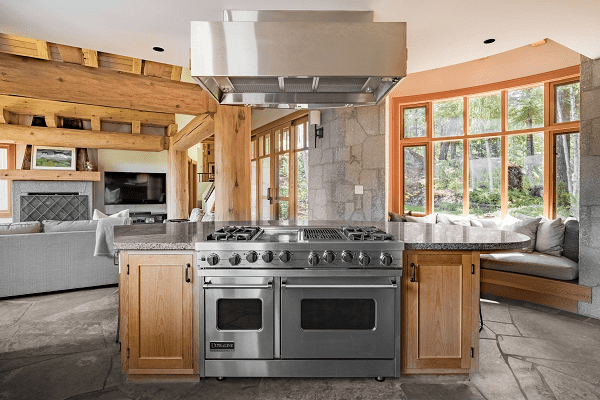 Our friendly staff will be happy to assist you in scheduling a service call, either in person or online.  Please provide your appliance brand name, model & serial number if possible, and a good description of the trouble. Having an accurate model and serial number allows our technicians to come better prepared, saving everyone time and money!
Use our helpful online service request anytime, or call during business hours.