Trustworthy Wolf Appliance Repair in Vancouver
Wolf appliances bring the durability and innovation of professional cooking into your home. However, even professional equipment needs service sometimes. If your Wolf Range isn't igniting or your oven won't heat, our team of experts can repair it fast.
Priority Appliance Service provides Wolf appliance repair on all out-of-warranty appliances including Wolf Ranges, Wolf Ovens, Wolf Microwaves, Wolf Warming Drawers, Wolf Ventilation, and Wolf Coffee Systems.
Priority Appliance Service proudly serves Vancouver and surrounding areas with Wolf appliance repair. 
At Priority Appliance Service, we understand how essential home appliances are to your daily routine, which is why our team goes above and beyond for our customers.
Call Priority Appliance Service today and learn why we are Vancouver's #1 choice for all Wolf appliance repairs!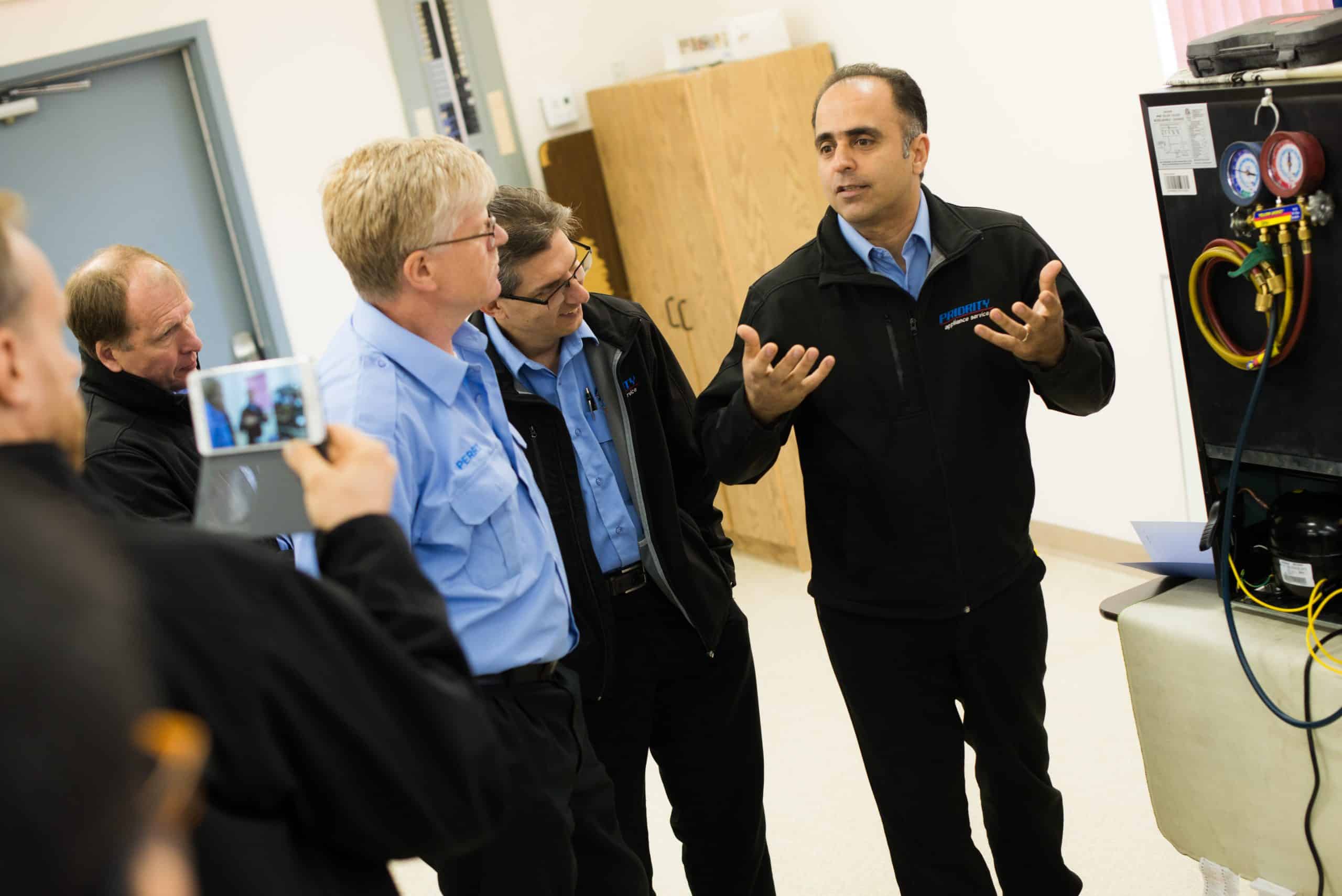 Priority Appliance Service repairs all out-of-warranty Wolf appliances, including ovens, ranges, cooktops, and more.
When your Wolf oven stops working properly, we know what a hassle it can bring to your already busy schedule. Whether you're planning a holiday meal or need to get dinner on the table by five, don't let a broken oven throw a wrench in your day. Call our Wolf oven repair technicians for quality service today.
Did you know? Priority Appliance Service can repair Wolf ovens for a wide variety of failures including:
Wolf Oven Won't Heat Up
Wolf Oven Not Heating After Self-Clean
Wolf Gas Oven Won't Ignite
Wolf Oven Won't Turn On
Wolf Oven Takes Forever to Pre-heat
Is your Wolf oven not working? Don't fret! With a lifespan of 20+ years, Wolf ovens will outperform most brands on the market today. Our Vancouver oven repair technicians can get your oven up and running fast.
TIP: Wolf oven won't turn on: If your oven won't turn on, try a manual reset prior to calling for service. Turn off the power at the circuit breaker for 30 seconds. Restore power and attempt to turn the oven on. If the oven doesn't respond, contact us for service.
Wolf ranges are designed for professional cooking at home. Priority Appliance Service is here to help if your Wolf range stops working. Our team of technicians are highly skilled in Wolf appliance repair problems such as:
Wolf Range Won't Ignite
Wolf Range Heating 
Wolf Range Clicking
And More!
Wolf microwaves bring more to the table than just reheating food. They're capable of cooking full meals, too! If you need service on Wolf Microwaves, call Vancouver's most trusted Wolf appliance repair company today! Priority Appliance Service repairs these common Wolf microwave problems and more: 
Microwave Not Spinning
Microwave Not Heating
Microwave Control Panel Not Working
Wolf Appliance Repair FAQs
At Priority Appliance Service, we pride ourselves on being experts in Wolf appliance repairs. Here are some of the most common questions we get asked:
The most common reasons your Wolf range is clicking include a misaligned burner cap, moisture in burner assembly, or debris build-up in the burner.
To remove moisture from the burner assembly, remove the burner cap and allow it to dry for several hours.
To fix a misaligned burner cap, remove the grates and recenter the cap on its base.
To clean your burner, first, remove the grate. Use a soft cloth and water to wipe the burner. Use a dry toothbrush or straightened paper clip to remove debris from the burner ports.
Wolf ovens will beep when the time expires, the target temperature is reached, or at other intervals depending on the model. If your oven is beeping unexpectedly, turn the unit off. Next, turn the power for the unit off at the circuit breaker for 30 seconds before turning it back on. Turn the unit back on and see if the beeping continues. If the beeping continues, call Priority Appliance Service to diagnose it today!
If your Wolf induction cooktop isn't responding to touch and doesn't have any power, you'll first need to check your circuit breaker. Turn the breaker for the cooktop off for 10 seconds, then turn it back on. If your Wolf cooktop is still not working, call our Wolf repair experts today.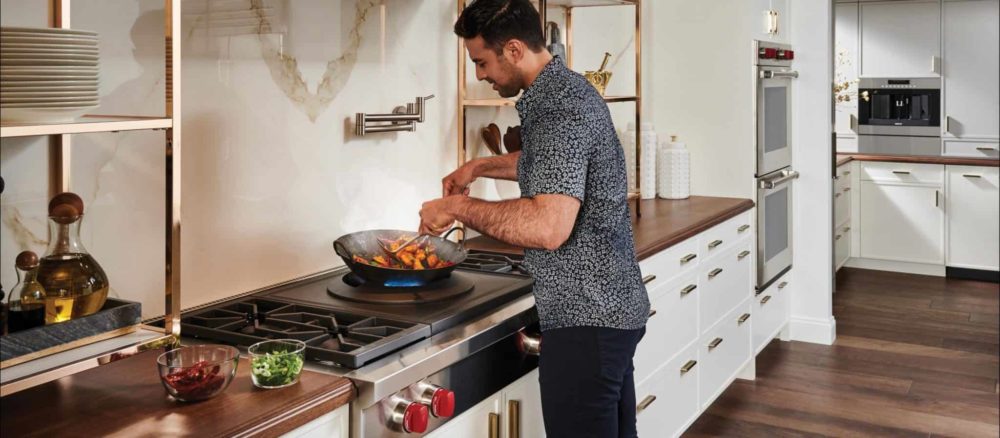 Our friendly staff will be happy to assist you in scheduling a service call, either in person or online.  Please provide your appliance brand name, model & serial number if possible, and a good description of the trouble. Having an accurate model and serial number allows our technicians to come better prepared, saving everyone time and money!
Use our helpful online service request anytime, or call during business hours.