Meet the Management Team at Priority Appliance Service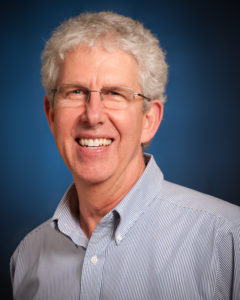 Wayne Coleman - Founder
Career Background
Appliance service technician almost forever, although I do recall working for the City of Vancouver in the sewers deep underground, but couldn't stand the diet of garlic and green onions that was required to ward off germs of the sewer.
Why I Am Here at Priority
I had a full colour day dream of what an appliance service company should and could be….The dream keeps on going, the right people keep getting on this bus and I have no intention of waking up. I now know that this journey has been divinely appointed
Vision Of Excellence in Customer Service
I understand that to excel in customer service there must first be a culture of serving and facilitating one another. It is from that power center of love and respect that we move out, fully supported to meet the needs of the consumer, the dealer, or manufacturer.
Humbly but seriously aim for perfection, keep on, keep on….
Favourite Guilty Pleasure
73% double organic Callebaut chocolate, (double organic means 2 hippies blessed it), seriously, we do eat the stuff in our office, we are familiar with this pleasure. I will accept the dubious honor of having introduced it.
Most Important in my Life Is
Living so as to have a clear conscience before God.
Motivation
Almost anything with caffeine, if that is not available, bringing the next dream to the team.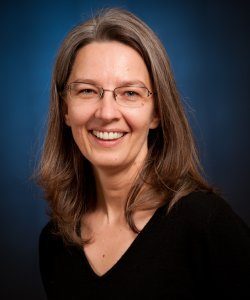 Kasia – Office Manager
Career Background
I have worn many hats in the last 20 years – mother, bookkeeper, dispatcher, business manager and owner. I thought that all of these experiences would have prepared me for being able to manage the Priority office. My, was I wrong! The many years at Priority have been a rollercoaster – I have met with the limits of my endurance, fallen in love with 25 of the most wonderful people that anyone could possibly work with, and learned so much about myself. This has been the most exciting and challenging time of my career, I am so looking forward to the future!
Why I Am Here at Priority
Wayne offered me the opportunity to affect change, challenged me to help him create an environment where a group of people are focused solely on being the best at what they do. How can anyone resist such challenge?!
Vision of Excellence in Customer Service
I am in the service business – serving customers and the Priority Team. My goal is to achieve complete customer satisfaction while making the process as efficient as possible for the technicians and the office staff while having fun.
Super Power I Would Like to Have and Why
Control time – imagine what I could accomplish if I could see the future and could plan ahead?! Or stop time and catch up while everyone is standing still and not asking questions……
Favourite Guilty Pleasure
Chai, Wayne's dark organic chocolate, and lately espresso – not necessarily in that order.
Most Important in Life Is
Love and compassion, being the best person I can be, everything else falls into place if you give it your best.
Motivation
Stress and deadlines…..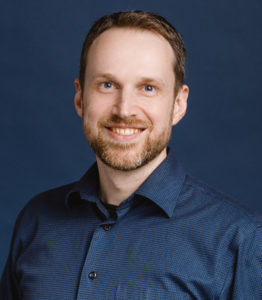 Jeff – Operations Manager
Career Background
I began apprenticing with my father Wayne when I was 16, and I learned from the best!  At 19 I began my career as a service technician and continued as a service technician here at Priority for the next 14 years before transitioning into an administrative role.
Why I Am Here at Priority
While I very much enjoyed serving as a technician, I even more so enjoy serving in an administrative role, working to keep operations running smoothly and looking for ways to improve.
Vision of Excellence in Customer Service
I would like every customer I service to look forward to seeing me again next time.
Super Power I Would Like to Have and Why
The ability to not require sleep.
Favourite Guilty Pleasure
I'm a night owl, through and through.  My favorite guilty pleasure would be a good book or game when I should be sleeping.
Most Important in Life Is
My Lord Jesus Christ. Secondly my wife, my son and daughters.
Motivation
I really do love to see others happy, especially those listed above. I think that is a significant motivation!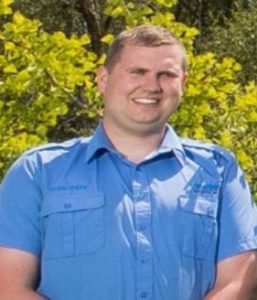 Colten – Field Service Manager
Career Background
I've been a technician for Priority Appliance servicing Vancouver, Surrey and the valley since 2013. I originally went to the University of Victoria for electrical engineering and the Justice Institute of BC for Firefighting. After developing a strong technical background paired with customer service and people skills, I found a love for fixing things and enrolled in Appliance Servicing at Kwantlen. In addition to fixing appliances, I have also worked as an On-Call Firefighter for Langley City since 2002.
Why I Am Here at Priority
During the appliance servicing program, at Kwantlen, it was established that Priority was a premium servicer working with premium appliances. In school everyone would fight to try and work on the Dacor wall oven or the Viking fridge. I developed a passion to fix higher end appliances and Priority had all the cool tools and gadgets to get the job done.
Vision of Excellence in Customer Service
I really enjoy making people happy and always putting the customer first. When someone has a broken appliance, they put a lot of trust in the repair technician. I have a passion for delivering caring and honest service to all my customers. In 2019 I accepted the position of Service Manager, in the office, to work with our growing team. It's a big change working in an office rather than a giant Sprinter van, but I am learning everyday. It is amazing to watch your own technicians continue delivering great customer service and be able to give great backup support. I like being able to help a much larger customer base than I had before.
Superpower I Would Like to Have and Why
I would love to have the power of supersonic flight. Be able to finish work on a Friday and be on a sandy beach in Mexico an hour later. I would also be able to fly out to help any technicians in need.
Favourite Guilty Pleasure
Cooking a top-notch meal, like Beef Wellington, and then just devouring it. I also have developed a love for craft beer.
Most Important in Life Is
My beautiful wife Maisie, my family and friends. I guess my wife's cat, Gaia, fits the category too.
Motivation
My greatest motivation is to be able to provide a great life for my wife and I. We recently bought a fixer-upper house in Langley and have big plans to make it the home of our dreams.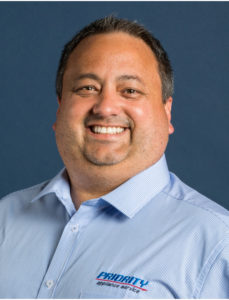 Jason - HR and Office Manager
Career Background
I was fortunate enough to land a technical support role in a small start up company in my early 20's. Over a fast-paced period of nearly 20 years, I worked my way to the Director of Logistics where I was able to help develop and implement the corporate strategies that propelled this small start up to be one of Canada's fastest growing companies 6 years in a row which ultimately lead to them being acquired for over $300 million dollars.
Why I Am Here at Priority
After the acquisition and some reflection, I felt that I was ready to challenge myself with a new opportunity, but I wanted to make sure I found the right place, and I was going to be picky. I was looking for a great company with a great group of people which I've found here at Priority Appliance Service.
Vision of Excellence in Customer Service
I am reminded of a quote, written by Maya Angelou, that has always meant a lot to me, "I've learned that people will forget what you said, people will forget what you did, but people will never forget how you made them feel".  My vision of excellence in customer service is to make my customers feel valued and respected.
Super Power I Would Like to Have and Why
The super power I would like to have most is to have the ability to imitate the super powers of others. It's kind of like borrowing a cup of sugar from your neighbour except your borrowing the ability to stop time or teleport or be invisible…
Favourite Guilty Pleasure
Gadgets and new technology. I am always trying to get my hands on the latest and greatest technologies, many times spending way too much to do so.
Most Important in Life Is
The most important things to me would be my family and my friends.
Motivation
Finding the answer or solving a problem. Especially when it positively affects the team.